Transforming Your Organization's DNA to Thrive in the Digital Age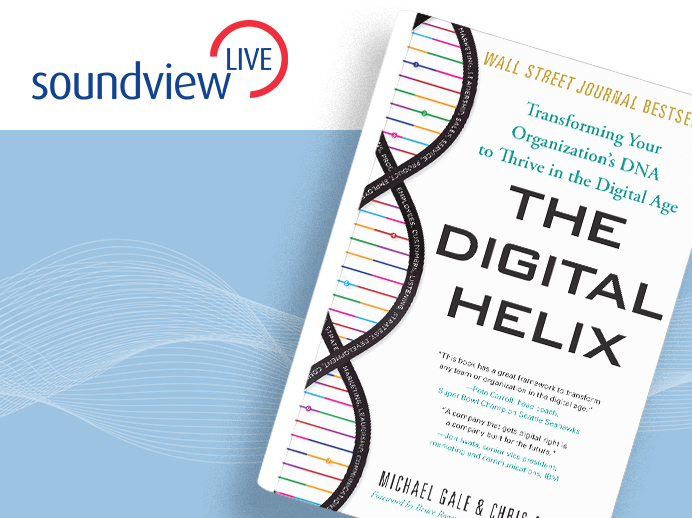 More than 80 percent of organizations are undergoing digital transformations. Yet, as few as 1 in 4 organizations see any ROI from their efforts. Digital transformation, by its very nature and promise should deliver value that far exceeds the sum of its' parts. If you are not seeing the value you expected, then this webinar with its framework, tools, research and practical advice from digital leaders will put you on the right track.
In this Soundview Live webinar, Michael Gale explains the specifics of digitally transforming your organization – from the role of the digital-explorer leader in using information to empower the organization to move better and faster to shifts in sales, marketing, communications and leadership, product development, and service and support.
About the Speaker
Back to all webinars
More Webinars