Transforming the Way You Lead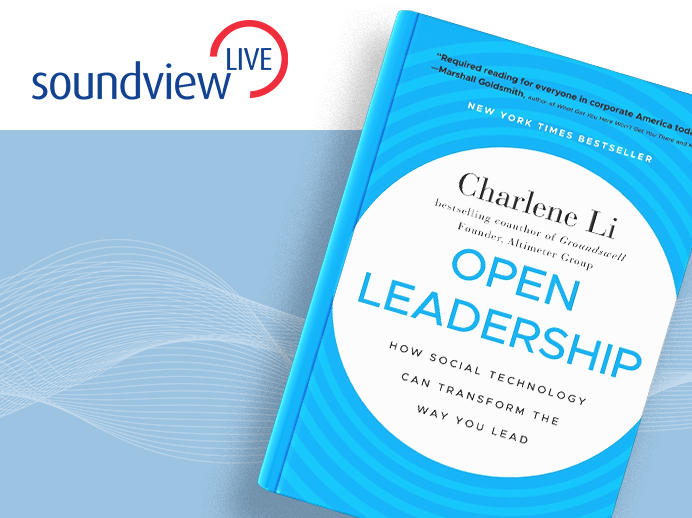 In this Soundview Live webinar, Charlene Li (coauthor of Groundswell) offers the next step resource that shows leaders how to tap into the power of the social technology revolution and use social media to be "open" while maintaining control.
Li demonstrates how leaders that embrace popular social media sites can improve efficiency, communication and decision-making, and transform their organizations to ultimately become more profitable in this new era of openness.
The MP3 recording and slides from this event as well as a book summary for Open Leadership will be available to listen to or download from your Online Library immediately after check-out.
About the Speaker
Back to all webinars