The Most Common Mistakes Entrepreneurs Make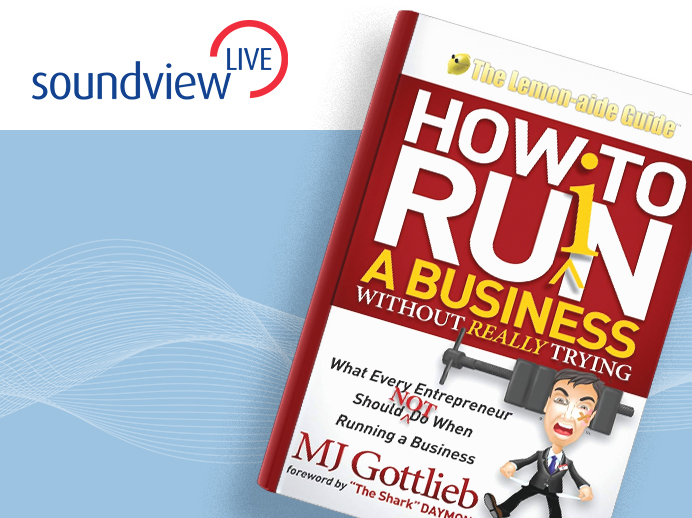 Why is it that nine out of every ten businesses fail? And what precious bit of knowledge does that one business out of every ten have that enables it to succeed?
In this Soundview Live webinar, The Most Common Mistakes Entrepreneurs Make, MJ Gottlieb provides a highly animated, layman's terms presentation containing painstaking, yet hysterical tales from MJ Gottlieb's journey as an entrepreneur. It is a simple- yet practical- guide for aspiring entrepreneurs, putting each story in the form of a 'case study', explaining both the crime committed ('The Wrong') and the lesson learned ('The Right').
About the Speaker
MJ Gottlieb
MJ Gottlieb is a lifelong entrepreneur, having owned and operated five businesses and one not-for profit foundation over the last 21 years. He specializes in providing comprehensive strategic solutions in various aspects of business. His expertise focuses on five principal areas: start-up development, corporate strategy, brand management/licensing, conceptualization and implementation of product launches, and helping start-ups to create strategic alliances to help fund their growth.
Back to all webinars
More Webinars