Small Changes That Guarantee Relevance and Build Sustainable Success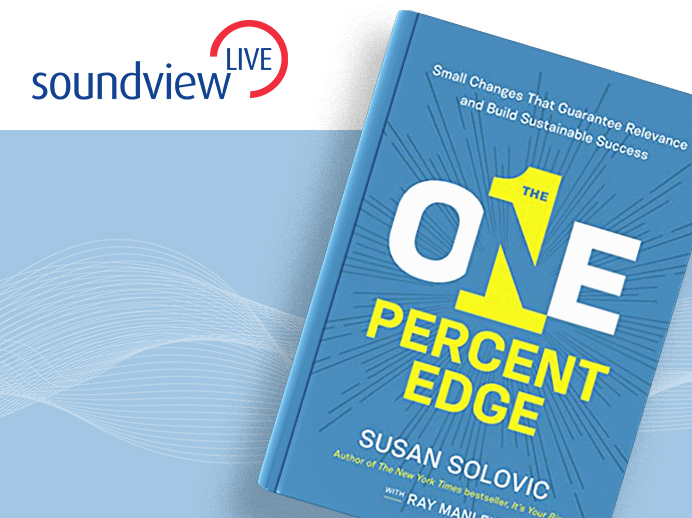 Solid profits, a strong brand, steady customers – all of these can vanish when market shifts disrupt business as usual. So how do you keep from losing ground? How do you stay a step ahead of competitors?
The solution is surprisingly straightforward: innovate tweak by tweak. By making incremental adjustments to every aspect of the business–marketing, customer service, finances, products, people -then repeating the process, fixing weaknesses and spotting opportunities becomes a winning habit. In this Soundview Live webinar, entrepreneur Susan Solovic, an expert in business survival tactics, explains how to continually grow, improve, and move the business forward.
About the Speaker
Back to all webinars
More Webinars