Six Steps to Getting What You Really Want in Life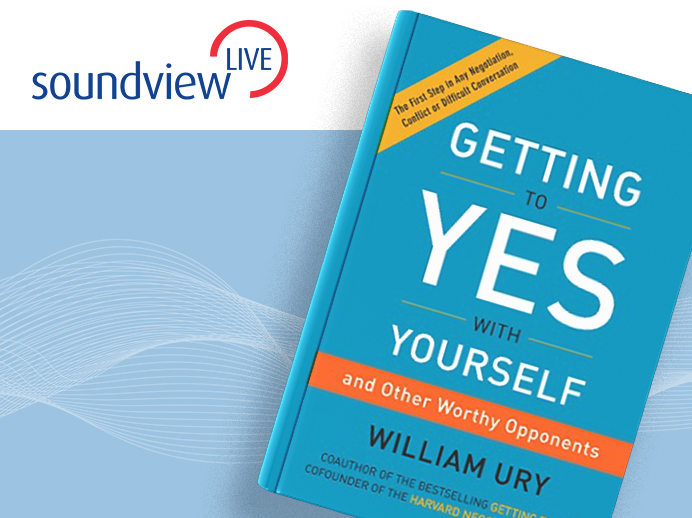 The greatest obstacle to successful agreements and satisfying relationships is not the other side. The biggest obstacle is actually ourselves—our natural tendency to react in ways that do not serve our true interests. But this obstacle can also become our biggest opportunity.
In this Soundview Live webinar, Six Steps to Getting What You Really Want in Life, William Ury reveals that, if we learn to understand and influence ourselves first, we lay the groundwork for understanding and influencing others. These effective tips, strategies, and techniques can be used by everyone, every day, in every situation.
About the Speaker
William Ury
William Ury, co-founder of Harvard's Program on Negotiation, is one of the world's leading experts on negotiation and mediation. He is currently a Distinguished Senior Fellow at the Harvard Negotiation Project.
For the past thirty-five years, William has served as a negotiation adviser and mediator in conflicts ranging from Kentucky wildcat coal mine strikes to ethnic wars in the Middle East, the Balkans, and the former Soviet Union. He has taught negotiation and mediation to tens of thousands of corporate executives, labor leaders, diplomats, and military officers around the world. He has helped hundreds of businesses and organizations reach mutually profitable agreements with customers, suppliers, unions, and joint-venture partners.
Back to all webinars