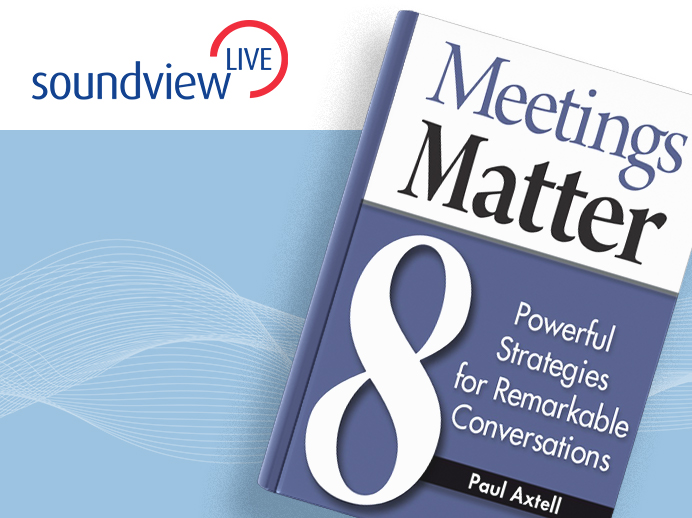 In this Soundview Live webinar, Meetings Matter, Paul Axtell emphasizes the importance of meetings, and he redesigns them using the vital foundation of conversation.
With real-life examples and actionable advice, he shows you how to design meetings for results, lead them to achieve agendas that move projects forward, and even allow time to build the relationships that make working together in a remarkable way possible.
This event will revolutionize your meetings—moving them from that dreaded obligation to the most powerful way to get things done in business and in life.
About the Speaker
Paul Axtell
Paul Axtell provides consulting and personal effectiveness training to a wide variety of clients, from Fortune 500 companies and universities to nonprofit organizations and government agencies. A large focus of his work is how to run effective and productive meetings—to turn them from dreaded calendar items into vital, productive sessions with measurable results.
Paul has an engineering degree from South Dakota School of Mines and an MBA from Washington University in St. Louis. He has fifteen years of experience in manufacturing, engineering, and management. For the last twenty years, Paul's focus has been devoted to designing and leading programs that enhance individual and group performance within large organizations.
Back to all webinars
More Webinars