Leading with Compassionate Accountability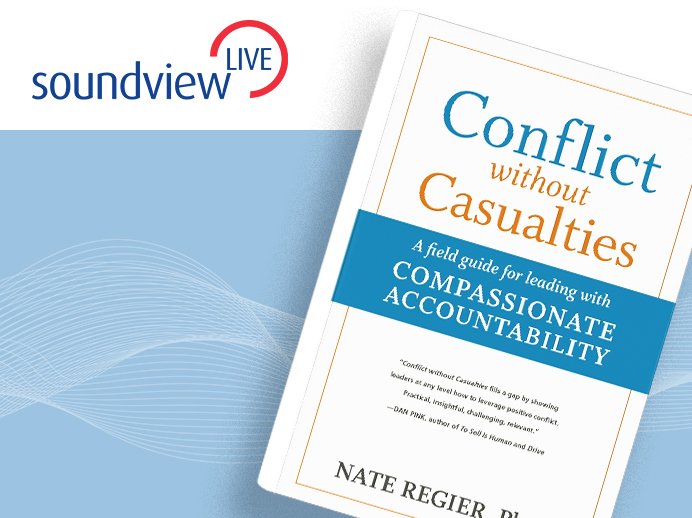 When people misuse conflict energy, it becomes drama: they struggle against themselves or each other to feel justified about their negative behavior. The cost to companies, teams, and relationships is staggering. The alternative, says Dr. Nate Regier, is compassionate accountability: struggling with others through conflict.
In this Soundview Live webinar, Regier presents an elegant model for balancing empathy, care, and transparency with boundaries, goals, and standards. He invites us to replace the unrealistic, sometimes punishing, even crushing demands we exact on both our colleagues and loved ones with openness, resourcefulness, and persistence.
About the Speaker
Back to all webinars