How to Win Big in Business and in Life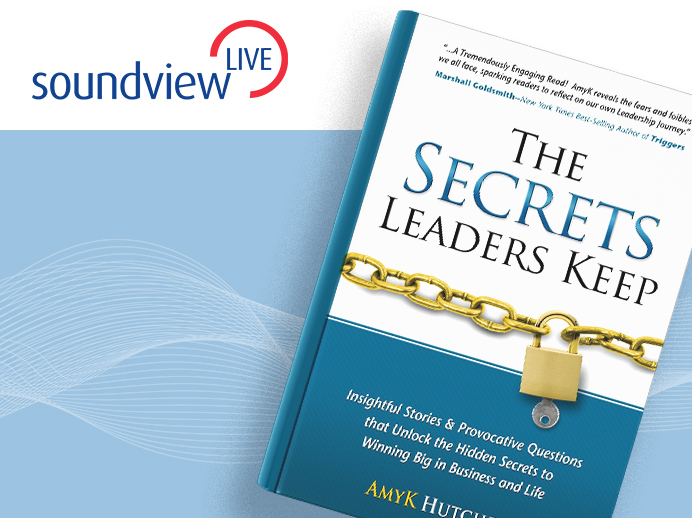 In today's ever-changing business world, many leaders are faced with inner obstacles that can short–circuit success.
In this Soundview Live webinar, How to Win Big in Business and in Life, AmyK Hutchens explains how to overcome these obstacles through a series of creative character monologues and provocative questions.
About the Speaker
AmyK Hutchens
A former executive of a billion-dollar global consumer products company and awarded International Speaker of the Year by Vistage UK (World's leading CEO membership organization), AmyK is a catalyst for producing sustainable solutions for today's most pressing challenges. Thousands of executives around the globe have benefited from her keen insight and understanding of the issues leaders face.
Having received her M.S. from Johns Hopkins University, her executive development firm focuses on leadership, healthy team cultures and innovative thinking. With clients including AT&T, Wells Fargo, BioCure Rx, John Paul Mitchell Systems, Dematic, Digitech Systems, Herman Miller and hundreds more, AmyK and her team travel the world helping senior executives lead and collaborate more effectively.
Back to all webinars
More Webinars