How Your Business Will Profit from Innovative and Strategic Collaboration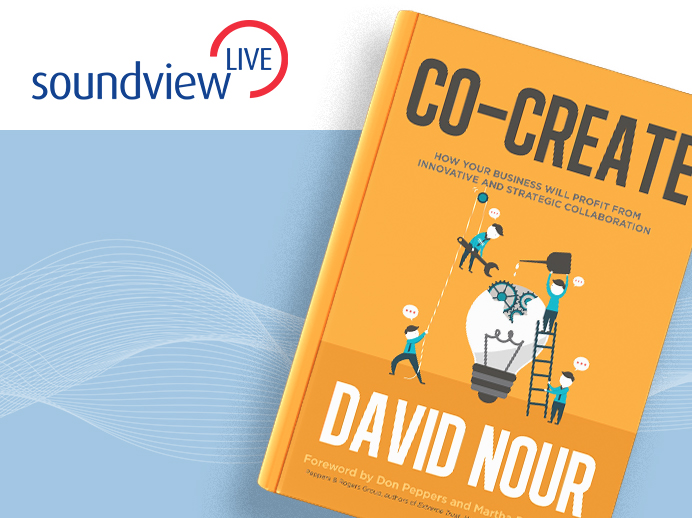 Few companies have mastered how to drive innovation through strategic relationships. The key difference between companies that merely aspire to do this, versus those that have mastered the Co-Create Effect, is that the best of the best employ a disciplined strategic process.
In this Soundview Live Webinar, David Nour will take you through that process, explain how it works, and highlight where so many companies go wrong with half-hearted or poorly-conceived efforts to "collaborate."
About the Speaker
David Nour
David Nour has been a recognized strategist and thought leader on the topic of business relationships for more than 25 years. He delivers over fifty keynotes annually at leading industry associations, universities and Fortune 500 companies, has several top selling books and pioneered the phenomenon that relationships are the greatest off-balance sheet asset any organization possesses. He shares strategies and insight on The Nour Group's blog, e-mail newsletters and social media assets reaching hundreds of thousands of executives and entrepreneurs across a broad base of industries and geographic markets.
An Eagle Scout, David is passionate about youth and supports multiple youth organizations as well as plays an active part in the Atlanta business community. David came to the United States from Iran with nothing more than a suitcase, limited family ties and $100. He holds an MBA from the Goizueta Business School at Emory University and a BA degree in Management from Georgia State University.
Back to all webinars
More Webinars