How to Stop Workplace Drama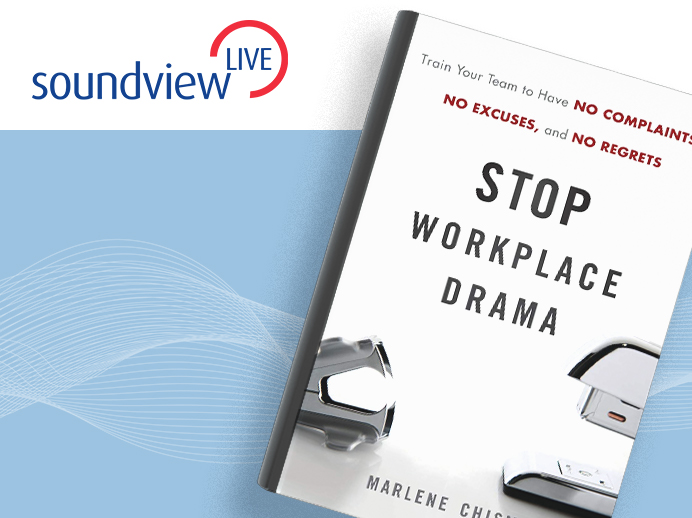 Gossip. Power struggles. Poor team coordination. These are all symptoms of workplace drama. They're the obstacles that can drain your company of its best talent, get in the way of true productivity and profit, and can eat away at the effectiveness of your organization.
In this Soundview Live webinar How to Stop Workplace Drama, Marlene Chism shows how to change the way you and your organization confront and work through problems, implement effective management strategies in a drama-filled organization, and find new solutions that create positive growth for every member of your company.
The audio recording, video recording, slides, and book summary will be available to listen to or download from your Online Library immediately after check-out.
About the Speaker
Marlene Chism
Marlene Chism is a consultant, national speaker and author of Stop Workplace Drama (Wiley 2011). Marlene's passion is developing wise leaders and helping people to discover, develop and deliver their gifts to the world. From stopping drama to enlightened leadership, Marlene's message is spreading across the country at association meetings, corporate retreats, universities and other venues. Marlene has a Communications degree from Drury University, and a master's degree in Human Resources Development from Webster University.
Back to all webinars
More Webinars