How to Lead, Think, and Respond On-the-Spot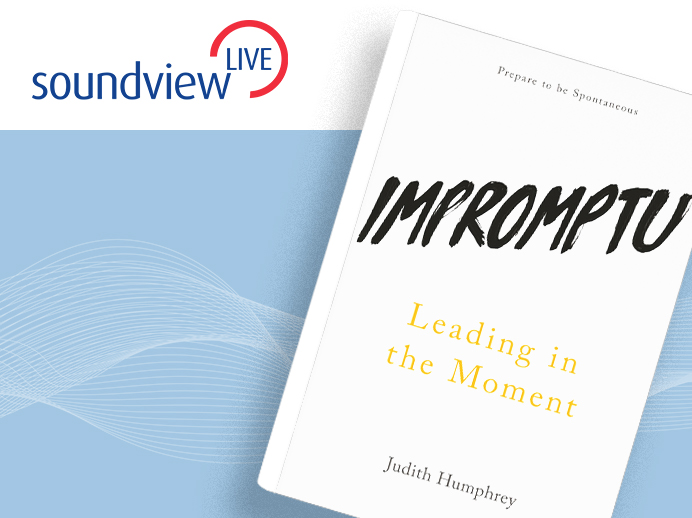 The ability to speak on the spot is often seen as an innate gift, a talent of 'natural-born' leaders. The truth is, it's a skill that can be learned—a skill that is quickly becoming a must-have for anyone in a leadership position.
In this Soundview Live webinar, Judith Humphrey provides clear, actionable guidance to help you reach your full leadership potential. It will enable you to influence and inspire followers on the many 'small stages' that define our daily lives.
About the Speaker
Judith Humphrey
Judith Humphrey is the Founder and Chief Creative Officer of The Humphrey Group. In 1988 she launched The Humphrey Group as the first Canadian firm to focus on teaching top executives to be effective speakers. The firm has grown and the range of courses has broadened, with an increasing emphasis on teaching leaders at all levels how to influence and inspire. Today Judith works closely with clients as a sought-after executive coach while continuing to design programs that expand The Humphrey Group's leadership communication intellectual property. Judith received an M.A. in English from The University of Rochester and taught communications at York University before entering the business world. Judith also was awarded the 2012 YWCA's prestigious Woman of Distinction award for Entrepreneurship. Judith is the author of Speaking as a Leader, one of Soundview's top picks for 2012, and Taking the Stage.
Back to all webinars