How to Get 4 Generations Working Together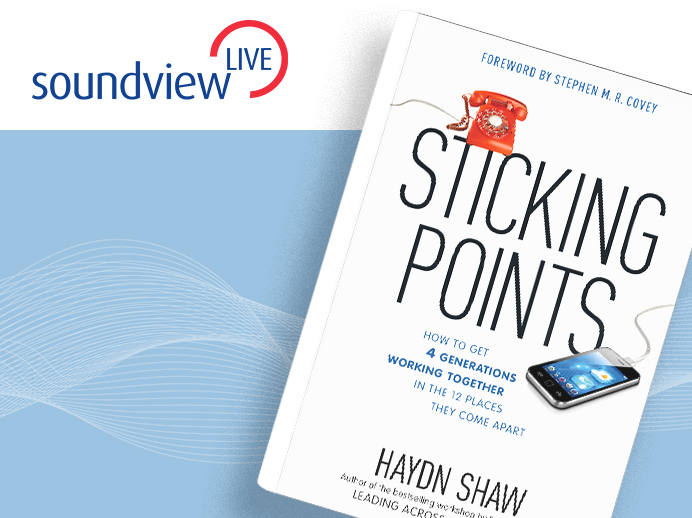 Having four generations in the workplace is revealing surprising generational differences, which Haydn calls "sticking points." These sticking points lead to misunderstanding, irritation, and stereotyping that hurts results and gets teams stuck. At this Soundview Live webinar, How to Get 4 Generations Working Together, Haydn Shaw shows you how to help the different generations at work or home stick together instead of come apart, and will help you move beyond these sticking points and get productive again.
About the Speaker
Haydn Shaw
Haydn Shaw has researched and helped clients regarding generational differences for over twenty years. He has spoken to over 100,000 people and worked with more than 1,500 businesses (from Fortune 500 companies to start ups), not-for-profit organizations, and governmental agencies. The results from his long term organizational development and change projects have been written up in case studies.
Back to all webinars
More Webinars