How to Build Trust in Your Organization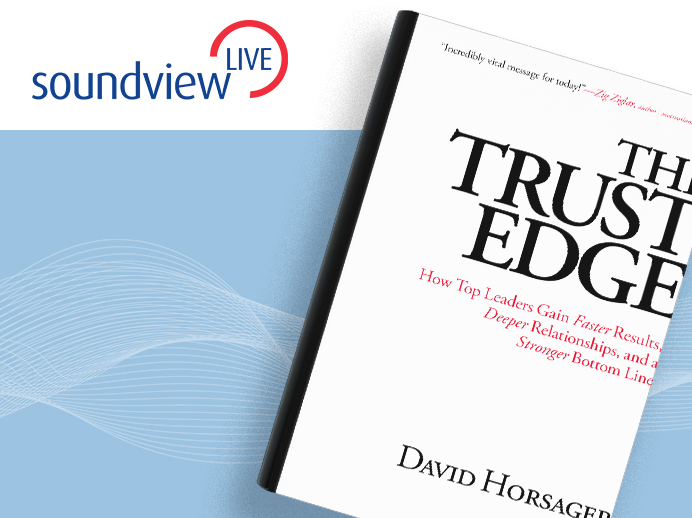 "The single uniqueness of the greatest leaders and organizations of all time is Trust."
In this Soundview Live webinar, How to Build Trust in Your Organization, David Horsager reveals the foundation of genuine success — trust. Based on research but made practical for today's leader, Horsager shows that trust is quantifiable and brings dramatic results to businesses and leaders.
Available: audio recording, video recording
About the Speaker
David Horsager
David Horsager, M.A., C.S.P, is an author, entrepreneur, professor and award-winning keynote speaker who researches and speaks on the bottom-line impact of trust. In his career as a business strategist, Horsager advised and consulted multinational companies such as: American Express, FedEx, ING and Wells Fargo.
His work has been featured in prominent publications including Fast Company, Forbes, New York Post, SUCCESS Magazine and more. Currently, he serves as CEO of Horsager Leadership, Inc, as well as an adjunct professor of organizational leadership in the graduate program at Bethel University.
Back to all webinars
More Webinars