How to Build a Million-Dollar List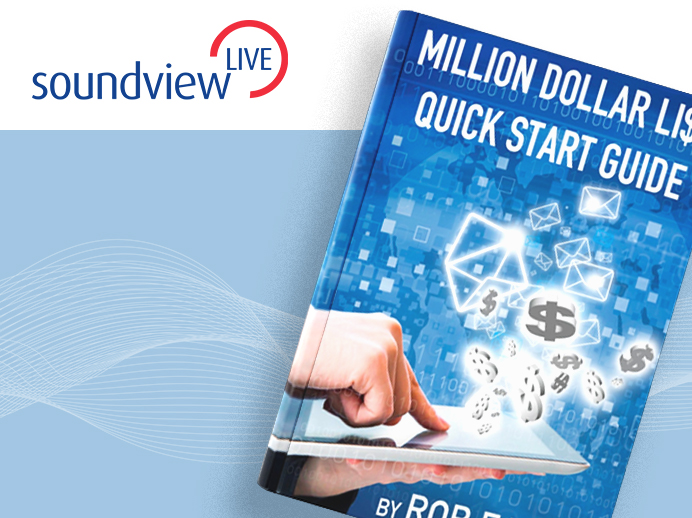 Every organization that sells direct-to-consumer needs the ability to attract short-term revenue and drive long-term sales. Imagine having an email list that increases new business, repeat customers, and generates passive income month after month. It's all possible when you build a Million Dollar List.
In this Soundview Live webinar, Rob Eagar will discuss how he can help you reach a higher level of success without wasting time and money.
About the Speaker
Rob Eagar
Rob Eagar is a marketing consultant who helps authors, business owners, and non-profit organizations spread their message like wildfire. Since 2007, Rob has trained over 400 authors, consulted with numerous publishing houses, and worked with many well-known non-profits. His author clients have produced eight New York Times bestsellers. Rob is also the author of Sell Your Book Like Wildfire, which is considered the bible of book marketing.
Back to all webinars
More Webinars