How to Become the Leader Your Team Is Waiting For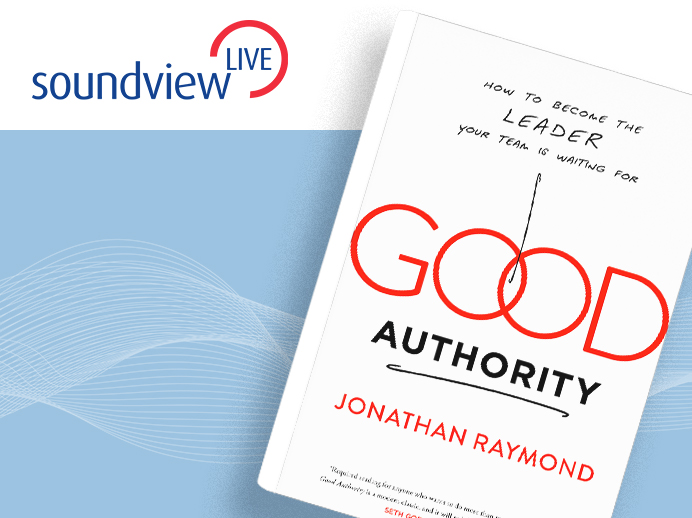 In this Soundview Live webinar, How to Become the Leader Your Team Is Waiting For, Jonathan Raymond uses personal stories and real-life conversations to take you into the room with managers and employees where real culture change happens, and show you a new kind of employee mentoring where each person gets the real-time feedback, support, and clear boundaries we all need to get beyond the patterns that hold us back.
About the Speaker
Jonathan Raymond
Jonathan is the author of the new book Good Authority — How To Become The Leader Your Team Is Waiting For. He's the Founder & CEO at Refound, and the former CEO and Chief Brand Officer of E-Myth, the coaching company behind the famous book, where he led a company-wide transformation between 2011 and 2015. Jonathan's savvy is working with leaders at different levels within an organization — from CEOs to first-time team leaders — to help them discover a common language around professionalism, accountability and how to help every member of the team grow. Jonathan created Refound in 2015 to focus his passion on culture, personal growth, and the new kind of conversation leaders can have at work.
Back to all webinars