How Great Leaders Build Trust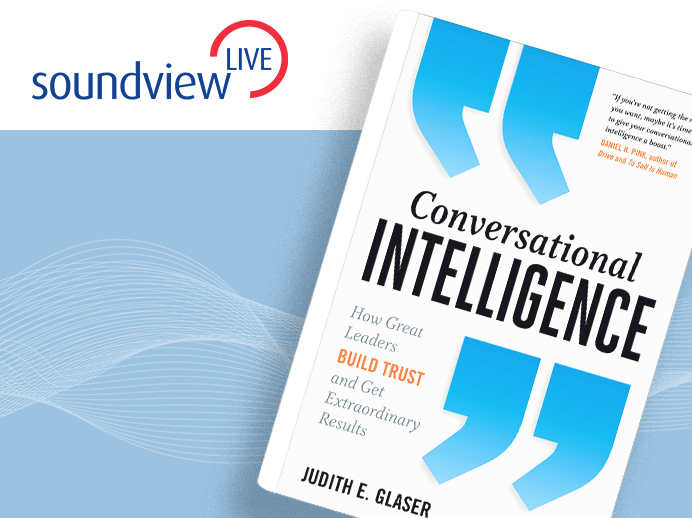 In this Soundview Live webinar, How Great Leaders Build Trust, author and organizational anthropologist Judith E. Glaser presents a framework for knowing which kind of conversations trigger the lower, more primitive brain and which conversations activate higher-level intelligences such as trust, integrity, empathy, and good judgment. Drawing from her book, Conversational Intelligence™ , Glaser makes complex scientific material simple to understand and apply through a wealth of easy-to-use tools, examples, conversational rituals, and practices for all levels of an organization.
About the Speaker
Judith Glaser
Judith E. Glaser is the CEO of Benchmark Communications, Inc., and the Chairman of The Creating WE Institute. She is one of the most innovative and pioneering change agents, consultants and executive coaches in the consulting industry – and refers to herself as an Organizational Anthropologist.
A best-selling business author, Judith is the world's leading authority on WE-centric Leadership, Neuro-Innovation and Conversational Intelligence®. Through the application of neuroscience to business challenges, Judith shows CEOs and their teams how to elevate levels of engagement, collaboration and innovation to positively impact the bottom line.
Back to all webinars
More Webinars