Hidden Secrets of Organizational Efficiency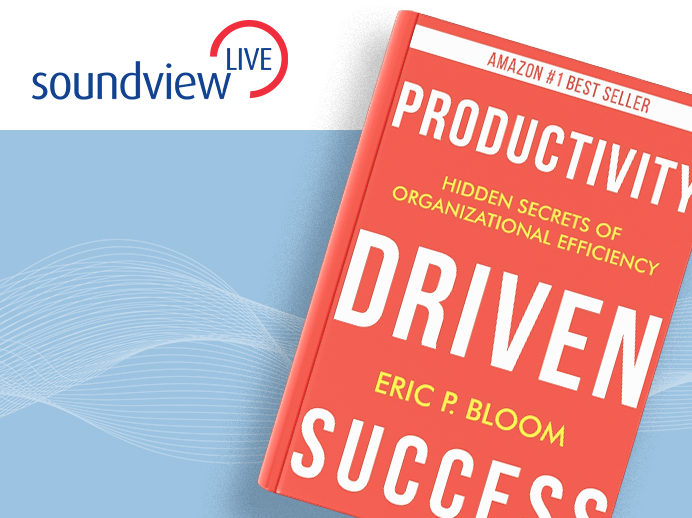 Productivity improvement should never be your goal. It should simply be a conduit to free up the time, money and resources needed to drive organizational success.
This Soundview Live webinar, Hidden Secrets of Organizational Efficiency, will widen your perspective on productivity enhancement and outline a strategy to assure your efforts are aligned with corporate goals, holistic in nature, systematic in implementation, and measurable. Bloom will describe the "Productivity Enablers" that make improvement possible, "Productivity Amplifiers" designed to maximize organizational efficiency, and the process that makes it happen.
About the Speaker
Back to all webinars
More Webinars

The 6 Powerful Steps to Achieve Outstanding Performance

Speaker: Marcus Buckingham

Watch

Tap Into the Greatness Already In You

Speaker: Alan Fine

Watch

How to Deliver Presentations that Get Results

Speaker: Darlene Price

Watch