Creating Psychological Safety in the Workplace for Innovation and Growth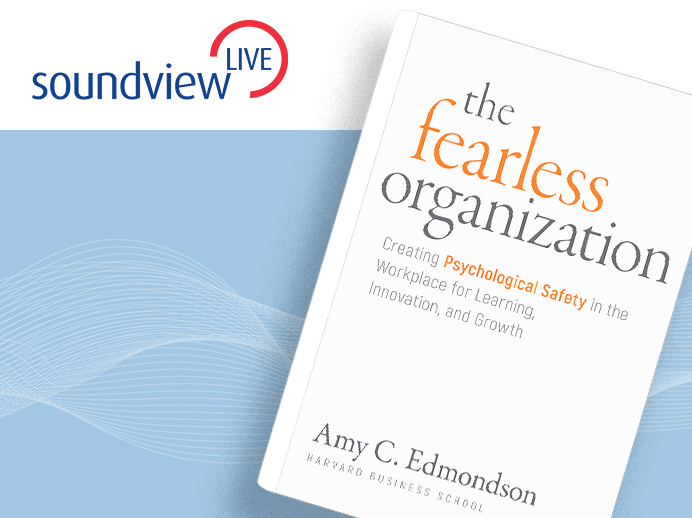 In her book, The Fearless Organization, Amy Edmonson offers practical guidance for teams and organizations who are serious about success in the modern economy. With so much riding on innovation, creativity, and spark, it is essential to attract and retain quality talent – but what good does this talent do if no one is able to speak their mind?
This Soundview Live webinar explores the culture of psychological safety, and provides a blueprint for bringing it to life. The road is sometimes bumpy, but succinct and informative scenario-based explanations provide a clear path forward to constant learning and healthy innovation.
About the Speaker
Back to all webinars
More Webinars

How to Seek, Seed and Scale Innovation in Any Company

Speaker: Amy J. Radin

Watch

Entrepreneurship

Innovation

How to Transform & Lead in the Age of Innovation

Speaker: Faisal Hoque

Watch

Transform Decisions with the Power of Visuals

Speaker: Christine Chopyak

Watch