An Insider's Guide to Getting More for Your Business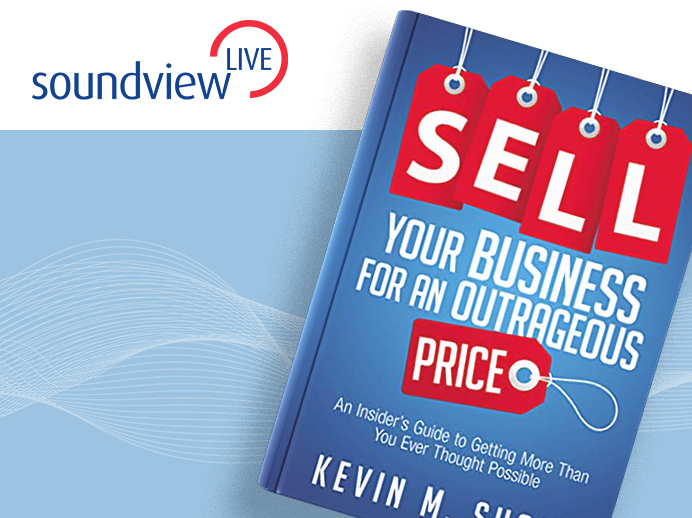 Too many businesses sell for far less than they should! After pouring time, energy, and money into their companies, owners deserve to squeeze every last dollar from that hard-earned investment. In this Soundview Live webinar, An Insider's Guide to Getting More for Your Business, Kevin Short provides an owner's playbook to winning big at the closing table. Featuring real-life case studies and indispensable tools, this insightful guide reveals how owners can get outrageous prices for their companies.
About the Speaker
Kevin Short
Kevin Short is the Managing Partner and CEO of Clayton Capital Partners, a St. Louis-based investment banking firm specializing in merger and acquisition advisement. Beginning in 2007, Thomson Reuters, FactSet Mergerstat and Investment Dealers' Digest all ranked Clayton Capital Partners as a top U.S. M&A firm. The firm was a Finalist for the 2014 M&A Advisor Award for Corporate and Strategic Acquisition of the Year and the winner of the 2014 Acquisition International M&A Firm of the Year Award.
Recognized as a leader in purchase and sale transactions of mid-size businesses spanning a wide range of industries, Short has orchestrated more than 150 purchase/sale transactions with an aggregate value of more than $1 billion. Years of experience (both as a business owner and as an adviser in this marketplace) enable Short to aggressively pursue his clients' objectives during the turbulence that characterizes every transaction.
Back to all webinars