Book Review by Taylor Berrett
The Sale is in the Tale is described by its jacket art as a 'business fable.' Many readers may be wondering…well, what exactly does that mean? Fortunately, what on the surface appears like a strange take on a traditional sales guide is actually an innovative, fascinating, and essential book that turns traditional selling methods on their heads.
The Sale is in the Tale is structured as a story set in Austin, Texas, featuring a fictional (but all-too-real) sales representative who finds that his traditional ways of selling just aren't seeming to work anymore. With the help of his coworker, he begins to learn the power of storytelling and how it may just be the secret to unlocking massive increases in sales in the modern marketplace.
The result is a book that serves as a refreshingly left-of-center take on the classic sales reference, showing rather than telling readers how becoming a better storyteller can make them a better salesperson. In fact, perhaps the best argument for the persuasive power of storytelling is just how persuasive the storytelling approach to this book can be.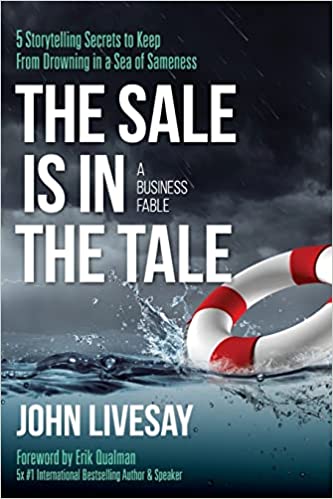 Meet the Pitch Whisperer
The book's author John Livesay, also known as the Pitch Whisperer, has long been a trusted voice in the world of sales, marketing, and persuasion. A popular keynote speaker and former award-winning leader at Conde Nast publishing, Livesay runs the popular The Successful Pitch podcast and has a TEDx talk titled Be the Lifeguard of Your Own Life with over 1,000,000 views.
All that to say that Livesay has put in his time in the trenches, learning what works and what doesn't when it comes to convincing someone to buy what you're selling. His conclusion? That selling is storytelling, and that the path to better sales success is in learning to weave a narrative that connects both emotionally and mentally with customers.
One example of this is Livesay's advice to use Case Stories over Case Studies. Case studies, Livesay writes, are all focused on numbers, figures, and hard data. These may seem impressive on the surface, but they're unlikely to elicit a powerful emotional reaction in a potential customer. Instead, case stories focus on narrative— they emphasize where a customer was struggling, how you made an impact, and how it transformed your customer's life and business for the better.
Livesay also advocates for a strategy of stockpiling powerful stories, even going so far as to rehearse them, so that when the perfect opportunity arises to share the perfect story with a potential customer, you're ready to go with no fumbling for the right words.
Advice like this is found throughout The Sale is in the Tale, and it all adds up to a powerful guidebook for standing out in a selling market that only gets more intense and competitive by the day.
The Bottom Line
Overall, The Sale is in the Tale has the power to help salespeople and sales managers improve their closing ratios, get potential customers across the finish line by being persuasive instead of pushy, and using emotional connections to get people to reach into their wallets. Through it all, Livesay's writing serves as the perfect inspiration for how sellers can escape the 'sea of sameness' he describes in his excellent book. If you're looking to improve your soft skills, be a better leader, and be more persuasive in life and business, then the sale may really be all in the tale.
---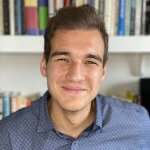 Taylor Berrett is a Contributing Writer at Soundview. He is also a freelance writer, editor, and was the host of the podcast Alone in a Room.