by Gene Rice & Courtney Bejgrowicz
Criticism is a part of any work environment (and relationship). Expecting to be perfect at anything especially from the get-go, is unrealistic. Feedback is there to give you direction. As a manager and CEO, I promise you there's nothing wrong with making a mistake if you actively work to improve and grow from it. Get comfortable saying, "I made a mistake," and follow it up with, "I will work to do better."
Listen to the feedback and focus on the improvement you can make rather than defending yourself.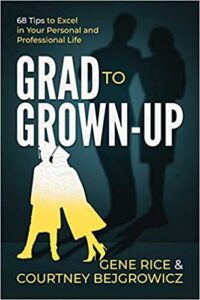 As a general manager, there was a manager under me who was responsible for a team of nine. She cried every time I tried to give her feedback. She would get so upset that she had to leave the room before I could finish and share how she could improve. Unfortunately, this happened so often it impeded our ability to work, and I had to take her out of the leadership role. I was frustrated that I couldn't help her grow professionally because she had a great deal of potential.
It's understandable to feel emotional when overwhelmed by feed-back, but you must remain professional and save the tears for when you're alone. It's important your manager feels they can work with you and support you. The purpose of criticism is to hear it, reflect, and learn from it, which you cannot do if you take it personally.
When receiving feedback, take responsibility. Remain receptive and appreciative. If your boss critiques you, do not make excuses, even if it feels unfair in the moment. Reframe your thinking: your boss took the time to work with you and wouldn't give feedback if they weren't invested in your success. Remember, your accomplishments are a posi-tive reflection of them, so they want you to do well. With that in mind, own your part! Even if you feel that a situation was completely out of your control, there is often some part you could have done differently. Listen to the feedback and focus on the improvement you can make rather than defending yourself.
There might be situations where your boss's feedback is unfounded. If you feel strongly this is the case, take time to reflect and digest it, and then discuss it with your boss. Be as specific as possible about why you disagree. Further, if you feel you are being targeted by biased or prejudiced feedback, discuss it with human resources to resolve the issue. Hopefully, you will never have to deal with an abuse of the workplace power dynamic and can simply use your feedback to grow.
When receiving criticism, follow these suggestions:
1. Ignore the volume; listen to the message.
Not all managers have great delivery. I strongly urge you to get beyond the noise and embrace the message. What is your boss really trying to say? What is the concern? Identify it, own it, and work at it. This will help you be a strong employee willing to grow.
2. Ask questions.
When receiving feedback, it's important that you ask questions so that you completely understand the critique. You can ask for an example for clarity. Just make sure your tone is inquisitive rather than skeptical or aggressive.
3. Seek advice.
I also recommend that you ask your boss for suggestions on how you can improve and grow your skills to avoid repeating the mistake. Write those suggestions down!
4. Follow up.
I advise that within twenty-four hours of meeting with your boss, send a follow-up email to thank them for their time, summarize your understanding of the critique, and list ways you will improve so that this won't be a concern moving forward. You can also ask if you missed anything or if they have any further suggestions.
5. Be proactive.
If you are proactive, you can sometimes avoid frequent feedback. If you need help developing a skill or you've made a mistake, reach out and ask for support. A good boss will appreciate the initiative and honesty.
Criticism is a part of everyone's career. The better you are at hearing it, digesting it, and using it wisely, the better you will be at your job.
The preceding was excerpted from Grad to Grown-Up: 68 Tips to Excel in Your Personal and Professional Life by Gene Rice & Courtney Bejgrowicz. Discover their 67 additional tips for excelling in life by ordering your copy today!
________________________________________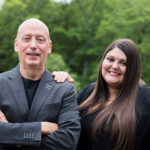 Gene Rice is a leading executive retained recruiter, chairman of Rice Cohen International, and co-founder of the Plant a Seed Inspire a Dream Foundation, which helps children pursue their passions. He brings a desire to help others to all he does.
Courtney Bejgrowicz is a high school English teacher who uses her passion for literature and desire to inspire others to inform her work. She enjoys mentoring teachers and helping her students find their inner voices. Together, Gene and Courtney are the co-authors of Grad to Grown-Up.