We're all born with a certain "imprint" for work that makes us come alive. This is your Sparketype®, your DNA-level driver of work that lets you know, deep down, you're doing what you're here to do. Work that motivates you, fills you with purpose and, fully expressed in a healthy way, becomes a mainline to meaning, flow, performance, and joy. Put another way, it's work that sparks you.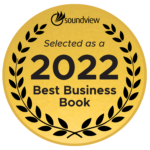 Drawing upon years of research, experimentation, more than 25 million data-points generated by over half a million people, hundreds of deep-dive conversations with luminaries from science to art to industry and well-being, author Jonathan Fields and his team at Spark Endeavors developed the Sparketype imprints and methodology that are the basis of Sparked.
Sparked takes you deep into the world of the Sparketypes, revealing an entirely new depth of insights about what makes you come alive in work life, along with what empties you out and trips you up, so you can avoid those life-drains. It's a comprehensive guide to help you discover what you are meant to do and how to get started.
In the Soundview Summary of Sparked, you will learn:
What it means to be Sparked and the 10 Sparketypes.
The difference between your primary, shadow, and anti-Sparketypes.
To recognize and avoid what trips up the Sparketypes.
How the Sparketypes can translate to career success.
Soundview Subscribers have access to this summary on our website now.
________________________________________
Soundview subscribers get 15-minute summaries of the key concepts in best-selling business books (like Sparked) delivered to them every week! Take your career to new heights by staying up-to-date with the trends and ideas affecting business leaders around the globe. Sign up for a free trial today.