Book Review by Taylor Berrett
What Color is Your Parachute? is not an altogether new book, although it has been fully revised and expanded to better reflect the job market in 2022. These updates are significant enough to merit an entire review for this updated edition, which was revised by Vanderbilt University Career Center director Katherine Brooks, EdD, incorporating tips for online resume building, social media as a job hunting tool, and mastering virtual interviews while avoiding all of their many pitfalls. Combined with original author Richard N. Bolles' timeless insights, the updated 2022 edition of What Color is Your Parachute? is an indispensable tool for recent graduates and anyone entering or reentering the job market.
Original author Richard N. Bolles is today considered somewhat of a prophet in the world of job-hunting, the first edition of What Color is Your Parachute? (published in 1970) often referred to as one of the first job-hunting books ever to reach the market. Bolles is a member of Mensa and the Society for Human Resource Management, and holds a bachelor's degree cum laude in physics from Harvard as well as a master's degree and three honorary doctorates. He's often credited with founding the field of modern career counseling.
Updated Direction for an Unprecedented Time
No review of this annually updated resource should fail to include information about what, exactly, the update includes, so here is an abridged list of the most significant updates in the 2022 edition:
Updated career advice and information
Specific guidance on changing careers, no matter your age
Techniques for winning the mind game of the job search
Employer-based advice for all aspects of the job search
Advice for dealing with challenges you fear are holding you back
Suggestions on how to connect with advocacy groups and others who can support you
Special tips for job seekers who are introverts
Updated social media advice, especially for job-search powerhouse LinkedIn
Helpful rubrics to quickly analyze and improve your resume, cover letter, and LinkedIn profile
Tips for creating powerful interview stories
Internet-based job-search techniques and resources that actually work
Salary and benefits negotiation guidance
And, of course, the highly popular, successful, and classic Flower Exercise, which has been revised and updated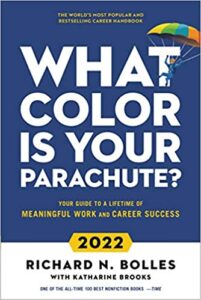 While the specific, technical, and strategy-based guidance included in What Color is Your Parachute? is what has made it such a lasting phenomenon, one of the most impactful elements of Bolles' approach— echoed by Brooks's update— is the way in which he levels the playing field for all job seekers in every field of employment. His timeless advice and wisdom, as well as his compassion and respect for all workers in any field and at any level, put emphasis on the importance of choosing your path rather than having your path dictated by the job market. That even goes for a job market as unique and challenging as the one we all find ourselves in today.
If there's any advice from this wonderful book and timeless resource we could leave here, it is this: Take time to do a thorough self-evaluation before hitting the job market. Whether you're a pipe fitter or a harp builder, a doctor or a rocket scientist, seek out a job that fits your passions and fulfills your life mission, and always remain practical in your search for that career. Even as today's job market has us all up in the air, this book will serve to help us all land happily and safely.
The Bottom Line
Updated in enough ways to make it more timely than ever, What Color is Your Parachute? Is still one of the best job-hunting books currently available, and an empowering, inspiring guide to living your passions through your career even when it requires you to overcome unexpected challenges along the way.
---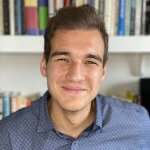 Taylor Berrett is a Contributing Writer at Soundview. He is also a freelance writer, editor, and was tge host of the podcast Alone in a Room.