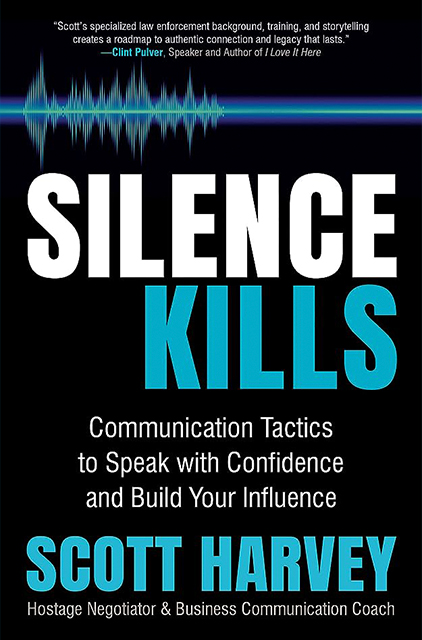 Silence Kills
Communication Tactics to Speak with Confidence and Build Your Influence
10min
reading /
16min
listening time
About the Summary
Most of us get trapped in the illusion of silence when a problem knocks at our door. But does silence truly solve a problem that stares us right in the face? The answer is a massive "no." An insightful take on breaking the "silence bubble," Silence Kills: Communication Tactics to Speak with Confidence and Build Your Influence, points out the most pressing problems that replace result-oriented communication with the threat of silence. The book lays out detailed solutions to combat each one of these problems by mastering the art of effective communication. Former FBI-trained hostage negotiator and public information officer, Scott Harvey breaks down how communication is the most critical element for an organization's (and an individual's) success.
In This Summary, You Will Learn:
How to know what to say.
The skills needed to deliver your message clearly.
How to lead your team with confidence.
How to win the trust of your customers and clients.
Buy the book at Amazon