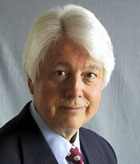 Stewart Emery
Stewart Emery brings to the international bestseller, Success Built to Last, a lifetime of experience as entrepreneur, executive coach and leader, and is considered one of the fathers of the Human Potential Movement. A visiting professor at the John F. Kennedy School of Management, Stewart has lead executive teams and organizations through Vision-Values-Strategy initiatives based on research from the business classic Built to Last by Jim Collins and Jerry Porras. Author of two other best selling books; Stewart Emery has led workshops, seminars and delivered keynotes all over the world.
A wonderful story teller with a great sense of humor, Stewart has appeared as a featured guest on television and radio talk shows (including the BBC and co-hosting TV talk show about human sexuality in Los Angeles in the mid-70s). He has conducted coaching interviews with more than 12,000 people in the last three decades.
Through leading workshops and seminars, writing books, delivering keynotes, and making radio and television appearances, Stewart Emery has touched the lives of millions of people.
Stewart studied economics, philosophy and psychology at the University of Sydney before pursuing a career in the advertising arts. He served as a creative director for J. Walter Thompson's Sydney office and taught design at the University of New South Wales. He co-founded Knock out Productions, an award winning TV and radio commercial production company before moving to the United States in 1971.
Stewart settled in the San Francisco Bay area pursued his fascination with psychology and philosophy and became passionately engaged in leading workshops and seminars. He served as the first CEO of est. In 1975 Stewart Emery co-founded Actualizations, an international learning and development organization. In the late 70's he was selected by the national media as one of the ten most influential people in the Human Potential Movement.
Stewart Emery is Co-Founder (with Joan Emery) and President of Belvedere Consultants, a boutique-consulting firm located in the San Francisco Bay Area. Their passion is to support individuals and organizations turning their talent into performance and enduring success. Core competencies include Cultural and Organizational Change Initiatives, Organizational Culture Assessments and 360 Feedback Initiatives, Executive Team Development, Leadership and Management Development, and Executive Coaching.
Stewart's portfolio of passions also include aviation (he and his wife Joan are both instrument rated pilots and fly a Beech Bonanza), Jazz, Baroque music, travel and technology. He and Joan live by the San Francisco Bay.
.
More From The Author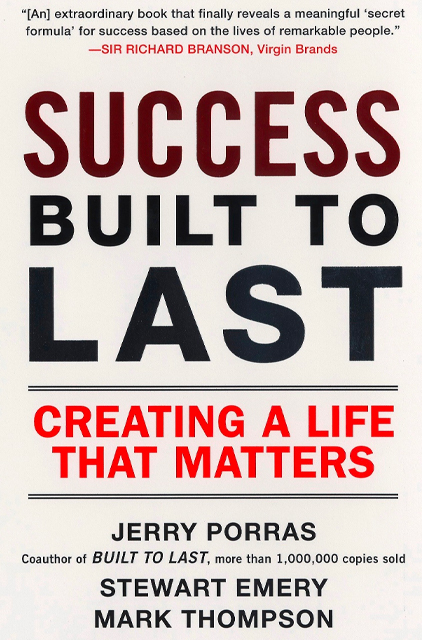 Success Built to Last
Stewart Emery,
Jerry Porras,
Mark Thompson