Patrick J. McKenna
Patrick J. McKenna is a partner in Edge International, where since 1983 he has worked exclusively serving professional
service firms worldwide. Mr. McKenna did his MBA graduate work at the Canadian School of Management, is an alumnus of Harvard
University's Leadership in Professional Service Firms, and has professional certification in both accounting and management.
He is the author of Building Business Abroad and co-author of Practice Development: Creating a Marketing Mindset, recognized by
an international journal as "One of the top ten books that any professional services marketer should have on their bookcase." His most recent publications
include Herding Cats: A handbook for Managing Partners and Practice Leaders (1995); and Beyond Knowing: 16 Cage-Rattling Questions to Jump-Start Your Practice Team (2000), both of
which achieved recognition on the Canadian Management Top 10 bestsellers list.Mr. McKenna has worked with at least one of the Top ten major law or accounting firms in each of over a dozen different countries.
More From The Author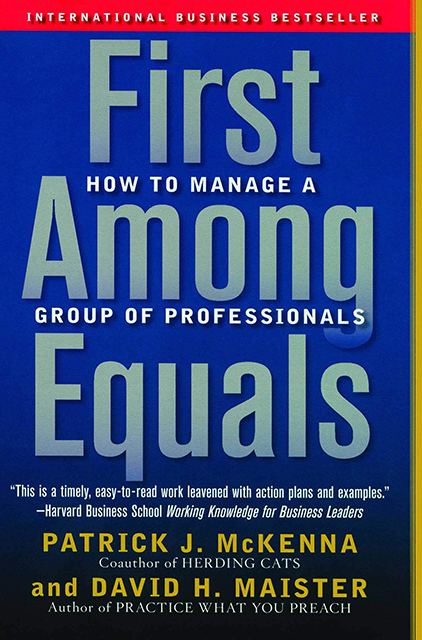 First Among Equals
David H. Maister,
Patrick J. McKenna