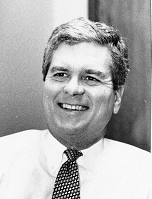 Leigh Branham
F. Leigh Branham is CEO/Founder of Keeping the People, Inc., dedicated to researching, writing and speaking on workforce trends and best practices in employee engagement and retention. Leigh is the author of Keeping The People Who Keep You in Business: 24 Ways to Hang On to Your Most Valuable Talent (AMACOM, 2001), which was recommended by The Harvard Management Update as one of the top three books on employee retention, and has recently been translated in to Chinese, Danish and Portuguese versions.
Previously, Leigh was Vice President, Organizational Consulting with Right Management Consultants and leader of the firm's Talent Management practice in the Heartland Region.
Leigh holds Master's degrees in Counseling/Personnel Services and Journalism from the University of Missouri – Columbia, and a Bachelor's degree in English from Vanderbilt University. Leigh is a member of the Society for Human Resource Management and The Organizational Development Network.
More From The Author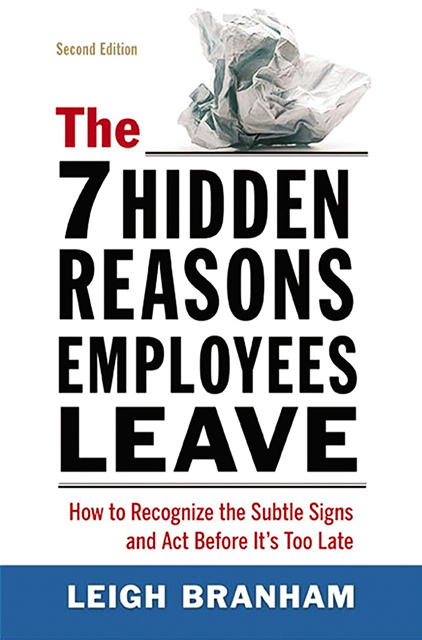 The 7 Hidden Reasons Employees Leave
Leigh Branham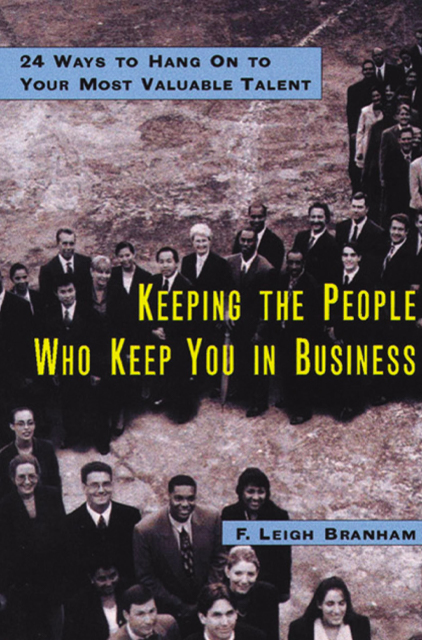 Keeping the People Who Keep You in Business
Leigh Branham