Laurence Prusak
Laurence Prusak is the Executive Director of the IBM Institute for Knowledge Management in Cambridge, Massachusetts.
He has extensive consulting experience, within the U.S. and internationally, in helping firms leverage and optimize their information and knowledge resources.
He has formerly been a management consultant and researcher at Ernst & Young and at Mercer Management Consulting. His professional background also includes
work as researcher and librarian at Baker Library at the Harvard Graduate School of Business Administration, and as a teacher of social and economic history at
several universities. A respected authority in his field, Larry has lectured and been published widely. His books include Managing Information Strategically
(coauthored with James McGee)Information Ecology, and Working Knowledge (both coauthored with Thomas Davenport). His awards include the SLA
Professional Award for Contributions to the Field of Information Science, the H.W. Wilson Award for the year's best article on information science, and the
Lewin Award from Organization Science.
More From The Author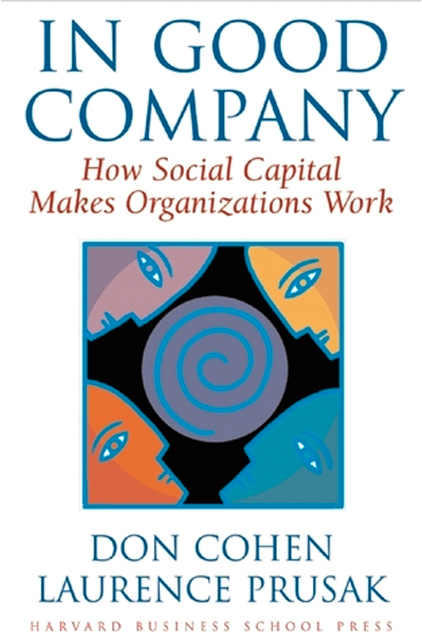 In Good Company
Don Cohen,
Laurence Prusak