Don Cohen
Don Cohen is a writer and editor who also spent seven years as Technology Manager of the school division of
D.C. Heath, an educational publisher. His articles on knowledge management initiatives and ideas have been published in California
Management Review, Knowledge and Process Management, and by The Conference Board. He created and edited Groundwork, the
newsletter of the knowledge management program at the Ernst & Young Center for Business Innovation. He is currently editor of Knowledge
Directions, the journal of the IBM Institute for Knowledge Management, and the IKM's Knowledge Connections newsletter. Also a playwright and fiction
writer, Cohen lives in Lexington, Massachusetts, with his wife Helen and their two daughters, Rebecca and Sarah.
More From The Author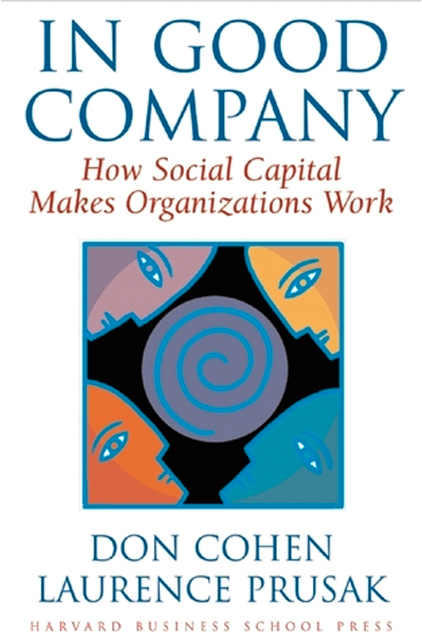 In Good Company
Don Cohen,
Laurence Prusak