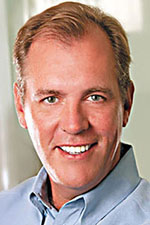 John Hamm
John Hamm has a diverse background as a technology operating executive, a start-up CEO, a venture investor, a leadership coach and an advisor/board member. Hamm has served on the boards of IronPort Systems, Brocade, SiliconStor, Documentum, Truveo, Webify, and many others.
From May, 2011 to November, 2012, John served as CEO of Accept Software and guided Accept to an acquisition by Artemis, a Versata Company. Prior, John was a General Partner at VSP Capital in San Francisco, and a managing director with Geoff Moore at TCG Advisors where he advised CEOs and executive teams in the areas of leadership and market strategy. Independently, John designed and led a CEO Boot Camp sponsored by Deloitte that reached over 600 entrepreneurs nationwide. Prior, he was a venture partner at Redpoint Ventures where he evaluated venture investment opportunities and provided leadership coaching to portfolio technology CEOs.
John has excelled in leadership/operating roles at several high-growth companies, Including Whistle Communications, where he served four years as president and CEO. Backed by IVP and The Mayfield Fund, Whistle was acquired by IBM in June 1999. From 1990 to 1996, Hamm served as EVP and GM at Adaptec. Prior, he held executive positions at Western Digital both in the U.S. and Europe. John started his professional career at Hewlett-Packard.
John serves on the Faculty at The Leavy School of Business at Santa Clara University, teaching an MBA class in Business Leadership. In addition to his current release, Unusually Excellent Hamm has been published in Fast Company, Business 2.0, Business Week, Fortune, Forbes, and The Wall Street Journal. John's timeless article, The Five Messages Leaders Must Manage, was the lead feature in the May, 2006 issue of The Harvard Business Review. Prior, Hamm wrote Why Entrepreneurs Don't Scale, which appeared in The Harvard Business Review in December 2002, and is used in many MBA programs worldwide. John holds a Bachelor, Science degree in Engineering from Purdue University – Engineering Physics and Engineering Management.
More From The Author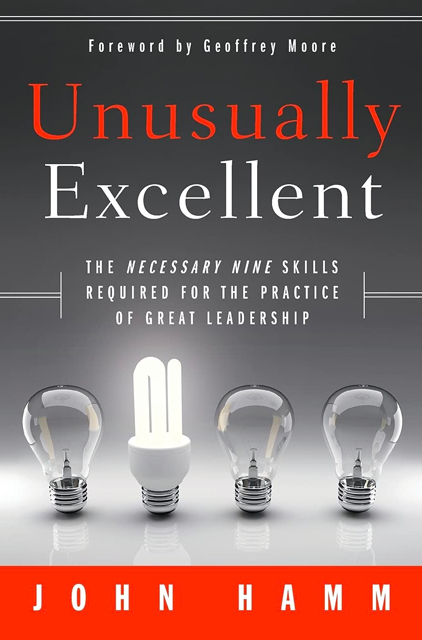 Unusually Excellent
John Hamm