Gary Keller
As chairman of the board for Keller Williams Realty, Gary Keller helps provide strategic direction for the company, while serving as a visionary leader within the North American real estate industry.
Keller and his writing team have written several nationally best-selling books: The Millionaire Real Estate Agent, The Millionaire Real Estate Investor, SHIFT: How Top Real Estate Agents Tackle Tough Times, FLIP: How to Find, Fix, and Sell Houses for Profit, HOLD: How to Find, Buy, and Rent Houses for Wealth, and The ONE Thing: The Surprisingly Simple Truth Behind Extraordinary Results. In 2012, Keller and his team launched KellerINK, setting out to create books that challenge and inspire readers, while giving them the practical tools and instruction needed to turn inspiration into action. 
Based on his leadership qualities and contributions to the real estate industry, Inman News has named Keller to the 100 Most Influential Real Estate Leaders. He has also been voted as one of the five "Most Admired People" in a survey conducted by REAL Trends magazine, was named Ernst & Young Entrepreneur of the Year for Central Texas and the second most influential person in the real estate industry by REALTOR® magazine, and was a finalist for Inc. magazine's Entrepreneur of the Year award.
Despite the sharp downturn in the real estate market, Keller Williams Realty continues to grow. Last year, it surpassed Century 21 to become the largest real estate company in North America. Keller Williams Realty also recently announced its first overseas franchise in Vietnam and plans to add 50,000 global associates over the next 10 years.
More From The Author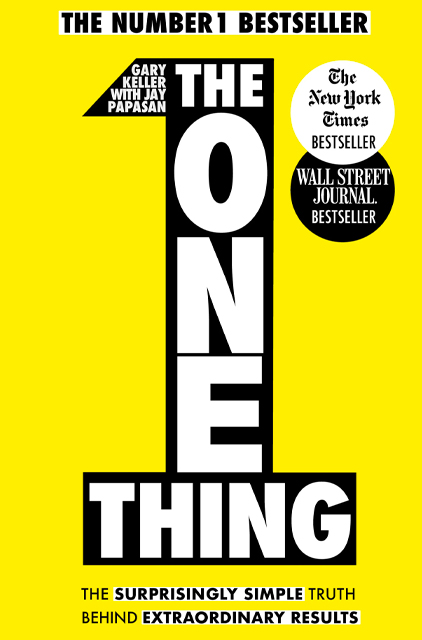 The ONE Thing
Jay Papasan,
Gary Keller