Doug Katz
For four decades, Doug has been advising managers on the most intelligent ways to steward their organizations and navigate their relationships with employees and colleagues.
In addition to his consulting work from California to Washington, DC, Doug is often retained to facilitate meetings and conferences addressing controversial issues affecting an organization or community.
Doug earned Bachelor of Arts and Master of Arts degrees in Clinical Psychology from The American University in Washington, DC. He completed a clinical internship, upon graduation served as an editorial consultant with a publisher of academic texts, and soon after co-founded Wasserman/Katz. Doug lives in San Diego, California with his wife of thirty five years.
More From The Author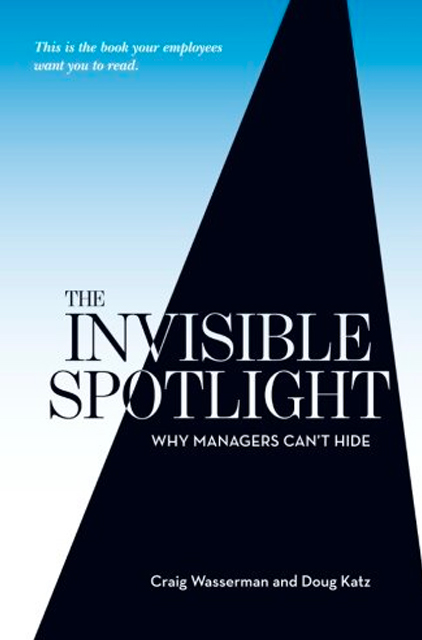 The Invisible Spotlight
Craig Wasserman,
Doug Katz