Craig Wasserman
As a management consultant, trainer and lecturer for the past three decades, Craig Wasserman has left consultant-speak behind to focus in common sense ways on the uneasy, unfamiliar moments that managers encounter as they develop relationships with their employees.
Craig earned his degrees from The American University in Washington D.C.: a Bachelor of Arts in Organizational Developmen, a Masters of Arts in Education, and a Doctor of Philosophy in Counseling Psychology. He followed these studies with a year's Post Doctoral Internship at the University of Maryland, and immediately cofounded Wasserman/Katz.
Today Craig splits his time between Steamboat Springs, Colorado and Houston, Texas with Kathleen, his wife of twenty seven years.
More From The Author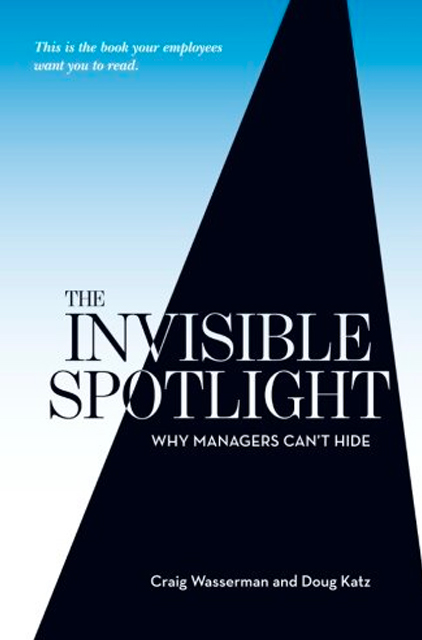 The Invisible Spotlight
Craig Wasserman,
Doug Katz