David Weinberger
David Weinberger is the publisher of JOHO (Journal of the Hyperlinked Organization). He earned his doctor of philosophy in philosophical studies at the University of Toronto and his undergraduate degree, summa cum laude, with honors, from Bucknell University. Dr. Weinberger has been a technical columnist for a computer magazine, a humor columnist for a large newspaper in Oregon and a gag writer for Woody Allen's comic strip for seven years.
He is a commentator on National Public Radio's All Things Considered and a columnist for KMWorld and Intranet Design Magazine.
He has written for a wide variety of magazines, including Wired, The New York Times, and Smithsonian,
and gives talks around the world on what the Web is doing to business.
More From The Author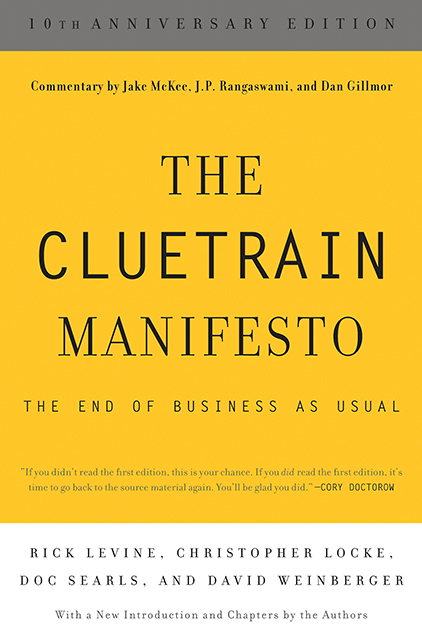 The Cluetrain Manifesto
Christopher Locke,
David Weinberger,
Rick Levine,
Doc Searls