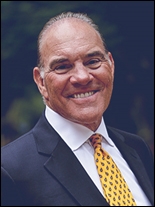 David S. Pottruck
David S. Pottruck is the Chairman of HighTower Advisors, a $25 billion wealth management firm that he helped launch in 2008. He serves on the Board of Directors of Intel Corporation, where he is a member of the Executive Committee, Chairman of the Compensation Committee, and Chairman of the Retirement Plan Investment Committee. In addition, he is on the Board of Directors of several early-stage companies, including CorpU, a 21st-century leadership development organization, where he is chairman. Dave was formerly a Trustee of the University of Pennsylvania and Chair of the San Francisco Committee on Jobs.
Dave joined The Charles Schwab Corporation in 1984 as Executive Vice President of Marketing and led its innovative direct response advertising campaigns. Under his marketing leadership from 1984 to 1987, when the company went public, Schwab's revenues tripled in size. He became Schwab's President in 1992, co-CEO with Chuck Schwab in 1998, and CEO in 2002.
He is a Senior Fellow and adjunct faculty member at the Wharton School's Center for Leadership and Change Management. In 2010 and again in 2012, he received Wharton San Francisco's Outstanding Teaching Award for his course focused on leading breakthrough change. Dave has taught change leadership to hundreds of executives from around the world via programs tailored for specific corporations and in courses offered online through CorpU.
Dave graduated with a BA from the University of Pennsylvania, and earned his MBA with honors from Wharton. A native of New York, Dave now resides in San Francisco.
More From The Author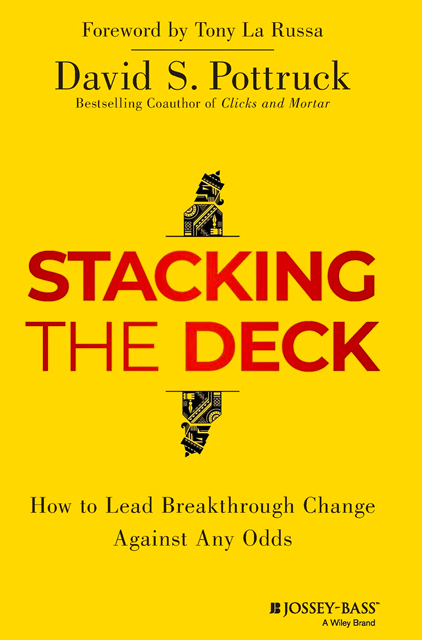 Stacking the Deck
David S. Pottruck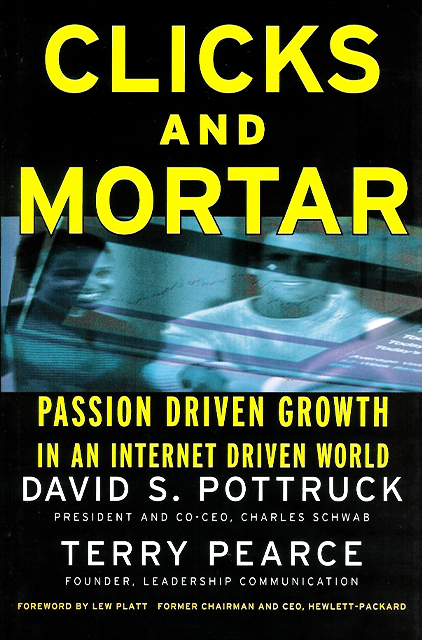 Clicks and Mortar
David S. Pottruck,
Terry Pearce