David Andrews
David H. Andrews For over 35 years David Andrews has been involved in putting information technology to practical use.
He joined New Jersey Bell Telephone in 1967 as the first person hired within the computer department under a fast-track management development program. Within
two years he was asked to manage a project that involved the replacement of 25,000 electromechanical
Teletype machines with a packet switching network. Andrews also developed the concept for and managed the design of an automated service order processing system that was later
adopted by a number of other telephone companies.
At Citibank Andrews managed a number of projects that helped pioneer the use of information technology in personal banking.
He was brought into Timex as Director of Systems in order to rescue the largest project the company had ever undertaken. That project was eventually completed a year ahead of schedule and more than $1 million under budget.
As IT Director at Branson Ultrasonics, Andrews oversaw the replacement and upgrading of all internal applications.
In 1984 Andrews founded Andrews Consulting Group. The first client engagement at Sealectro Corporation also involved the replacement of all applications. This project was completed six months ahead of schedule even though the scope of the effort had increased significantly while it was under way. Since then hundreds of other organizations have benefited from the advice and assistance of Andrews Consulting Group.
In 1987 Andrews published an industry report detailing IBM's plans for a new computer with the code name Silverlake. The predictions made in that and subsequent reports about what became of AS/400 line of computers turned out to be more accurate than those from any other source. In the following 15 years, Andrews helped write more than 50 additional information technology industry reports on a wide variety of topics. More than a million copies of these reports are in circulation.
Andrews has made hundreds of presentations at seminars and industry events throughout the world. His opinions are frequently sought by trade and general business publications. He lives in Connecticut with Janet, his wife of 35 years, and divides his spare time between gardening and golfing.
More From The Author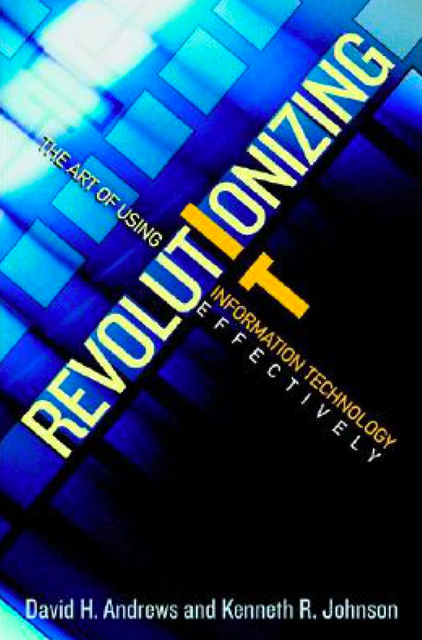 Revolutionizing IT
David Andrews,
Kenneth R. Johnson