Colin Price
Colin Price leads the firm's global Organization Practice. For more than 20 years he has helped executives tackle their most important organizational challenges, including performance transformation, behavioral change, post-merger integration, and organization design. He has advised some of the world's largest corporations and major public-sector organizations.
Colin has directed multiyear change programs and turnarounds that have substantially improved companies' financial performance and underlying organizational health; supported major mergers that have achieved much greater synergies than anticipated; delivered significant savings through cost-cutting and reorganization efforts; and worked with one of the world's largest health systems to design and implement a large-scale "social movement" to galvanize the system behind a quality strategy.
In addition to his McKinsey roles, Colin holds a visiting professorship at Bath University in the UK, focusing on organizational behavior and leadership, and is an associate fellow of Oxford University.
More From The Author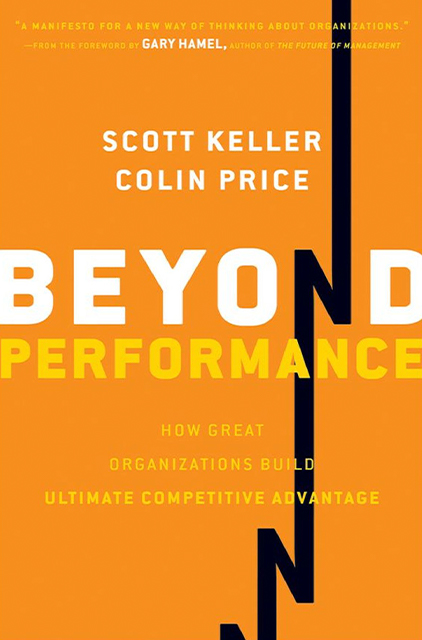 Beyond Performance
Colin Price,
Scott Keller