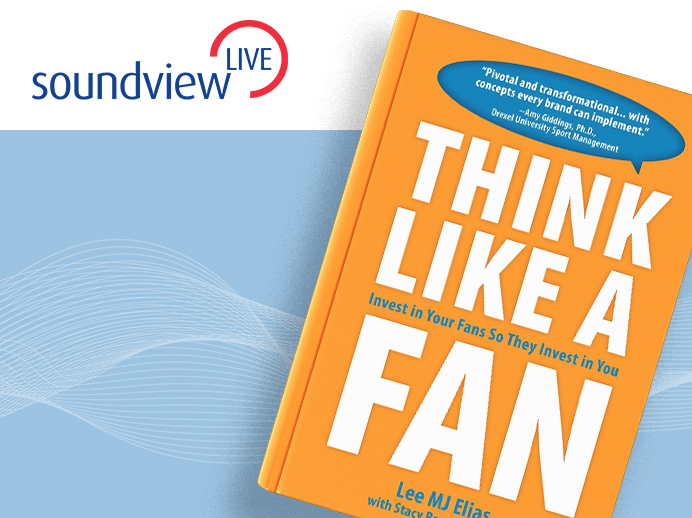 In this Soundview Live webinar, Think Like a Fan, Elias and Granara provide you with everything you need to know about transforming customers into die-hard fans for life. Learn how organizational leaders can use existing resources to build a culture of fans who are intensely loyal to their brand and are willing to talk about it. It's about exponentially expanding reach and ultimately creating new revenue streams by authentically interacting with your fanbase. Instinctively communicating in the current digital landscape will enable people to not just hear but listen and respond.
About the Speaker
Lee Elias
Lee Elias' credentials are rooted in sports, marketing, and management. Lee is a graduate of Montclair State University in Upper Montclair, New Jersey with a B.A. in Broadcasting and a postgraduate of Drexel University in Philadelphia, Pennsylvania, with a M.S. in Sports Management. He currently resides in the United Kingdom with his wife Janet, son Logan and three pets.
Stacy Rosales Granara
Stacy Rosales Granara's career includes over a decade representing national brands with work spanning events, sales, marketing, project & people management, training, and development. She is inspired by those around her trailblazing the pursuit of happiness and success, and her personal passions include great laughs & conversations, food & nutrition, yoga, sports, & travel.
Back to all webinars