The Future of the Free Offer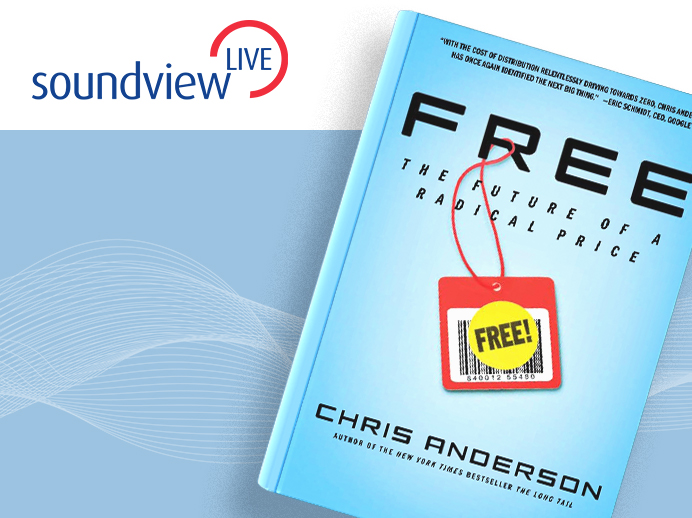 In this Soundview Live webinar, Chris Anderson, author of Free, makes the case that the most effective price can be no price at all. He illustrates how savvy businesses are raking it in with indirect routes from product to revenue with such models as cross-subsidies (giving away a DVR to sell cable service) and freemiums (offering Flickr for free while selling the superior FlickrPro to serious users). Although a concept not without opponents including Malcolm Gladwell, this concept is working well for a lot of companies.
The MP3 recording and slides of this event as well as the book summary Free will be available to download from your Online Library immediately after check-out.
About the Speaker
Back to all webinars