Taking Conflict to a More Productive Place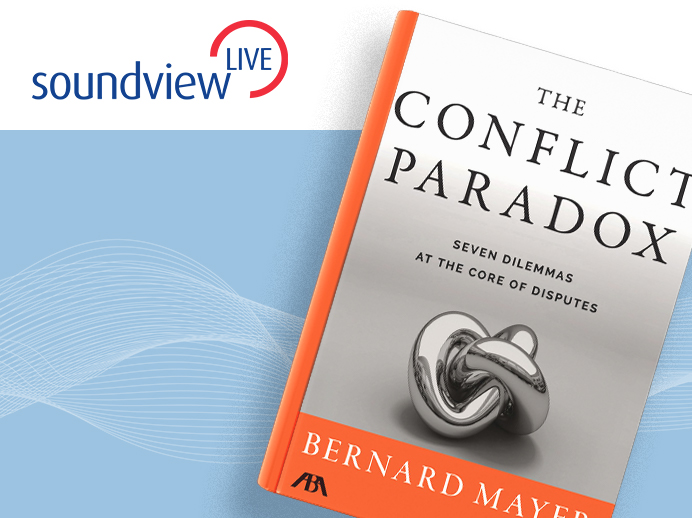 In this Soundview Live webinar, Taking Conflict to a More Productive Place, Bernard Mayer outlines seven major dilemmas that conflict practitioners face every day. Participants will find expert guidance toward getting to the heart of the conflict and will be challenged to adopt a new way to think about the choices disputants face. They will also be offered practical tools and techniques for more successful intervention. Using stories, experiences, and reflective exercises to bring these concepts to life, Mayer provides actionable advice for overcoming roadblocks to effective conflict work.
About the Speaker
Bernard Mayer
Bernard Mayer, PhD, is an internationally recognized leader in the field of conflict intervention. He is Professor of Dispute Resolution at The Werner Institute at Creighton University and was a founding partner of CDR Associates, an internationally acclaimed conflict intervention and training firm. His background spans family mediation, public and private sector consultation, environmental decision making, organizational conflict, and international mediation. His previous books include Beyond Neutrality, Staying with Conflict, and The Dynamics of Conflict.
Back to all webinars