Presenting Value to Executives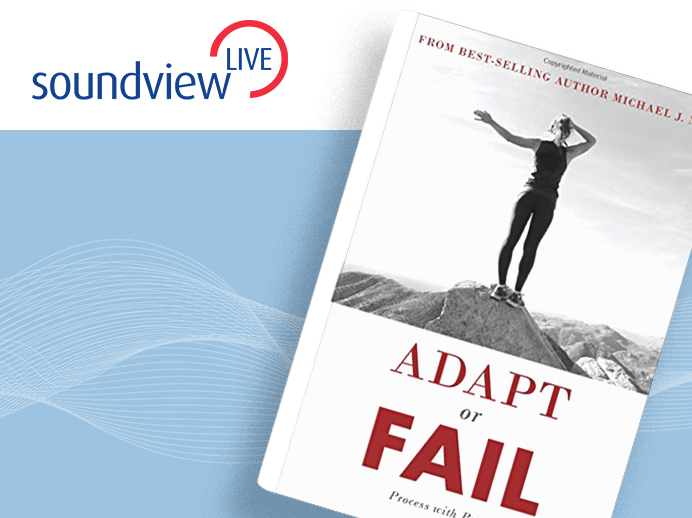 Presenting your value to the executive committee can occur several times throughout your sales process. There is no doubt you must be prepared for each of these presentations. It can be very stressful and hectic. The goal of this program is to help you organize and prepare for presenting your value in its very best light.
In this Soundview live webinar, Presenting Value to Executives, Michael breaks the presentation into several components, beginning with a foundation discussion, followed by creating value for your audience, and finally how to put it all together to present your value to an executive committee. Michael shares stories and examples from his work with HP, Rockwell Automation, NEC, Microsoft Great Plains, and Avery Denison.
About the Speaker
Michael Nick
Michael Nick is an international leader and expert in sales process and enablement. Founder of the ROI Selling program, Michael has worked with companies like, Rockwell Automation, Fiserv, Autodesk, Hewlett Packard, Emerson, Compuware, Ingersoll Rand, Bomgar, and Microsoft Great Plains.
With his bestselling books, Michael provides guidance and insight into developing a high quality discovery process, creating a compelling Business Case program, driving a higher close ratio, and aiding sales management from making fatal mistakes in the sales process.
Michael has been published in magazines like Selling Power, Sales & Marketing, and Top Sales World. Michael was named for the third year in a row as one of the top 50 most influential sales and marketing leaders in the world by TSW. In addition, Michael ranks in the top 50 top sales guru's from Sales Guru.
Back to all webinars
More Webinars