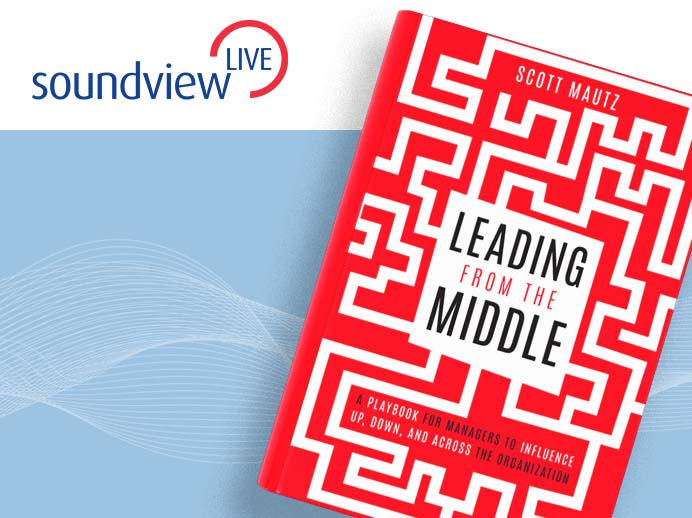 In this Soundview Live webinar, Scott Mautz delivers insights from his book, Leading from the Middle, a definitive playbook for creating impact & achieving results as a middle manager. Scott will provide accessible, specific, and actionable directions for influencing your direct reports, your colleagues, and the people you report to with emotional intelligence and savvy. This webinar will empower you, as managers, to create a personal MAP (Middle Action Plan) to drive impact across your organization and will show you how to develop the mindset and skillset you need to get results.
About the Speaker
Scott Mautz
Scott Mautz is an award winning, consistently top-rated, inspirational key note speaker, course instructor, consultant, and 20+ year executive at Procter & Gamble (where he currently runs a 3 billion dollar business). His more than two decades of such experience has been honed at Procter & Gamble, a company known for its prowess in both leadership and consumer psychology.
Scott has developed a keen eye for identifying deep insights and motivating people to action given those insights. He's been a passionate student and practitioner of creating "fully wired", fulfilling work environments rich with meaning that ultimately lead to sustained elevated performance and that transform organizational health & satisfaction scores along the way. In seminars and course instruction, he has deployed dozens of time-tested and proven practical tools to help managers craft such a meaning-rich ecosystem.
Back to all webinars
More Webinars