How to Turn Customer Value into Company Profits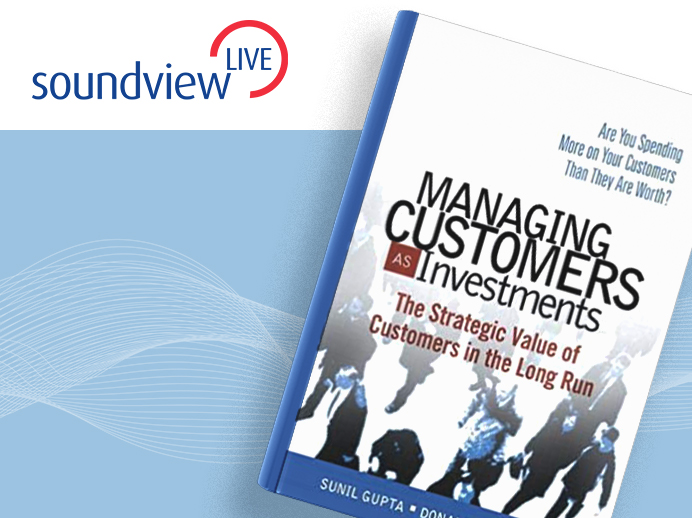 Customers are important assets of any company — this is not a novel thought. How many books do you have on how to attract customers, satisfy customers, delight customers, engage them, keep them, be friendly to them, train your people to deal with them — the list goes on and on. Yet, do you know, in explicit, dollars-and-cents terms, what value your customers bring to your business?
Gupta and Lehmann recognize the difficulties in finding and explaining the tangible impact of your efforts to attract and retain customers. They unlock the metrics that will show you where you are and where you're going, and will provide you with the tools and tips to make your customer-related efforts more efficient.
The MP3 recording from this event as well as a book summary for Managing Customers as Investments will be available to listen to or download from your Online Library immediately after check-out.
About the Speaker
Sunil Gupta
Sunil Gupta is Meyer Feldberg Professor of Business at the Columbia Business School, Columbia University, New York. He has also taught at UCLA and the Harvard Business School; conducted seminars and consulted with companies worldwide; appeared on CNN, BBC, and PBS; and been quoted in many publications, including The New York Times, The Financial Times, and The Washington Post.
Gupta's expertise is in marketing strategy, pricing and customer management. He has published extensively on these topics. His research papers have won several awards. He serves on the editorial boards of six journals.
Gupta is the co-founder and president of the EX Group, a strategic consulting group that specializes in customer management.
Back to all webinars