How to Build and Lead Effective Teams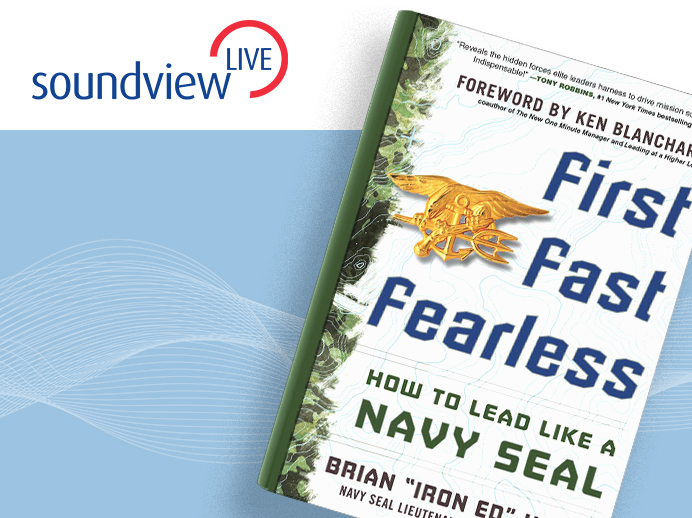 Competing in the global economy isn't unlike guerrilla warfare. Your competitors come at you from unexpected places with surprising force, and the marketplace is constantly shifting. As a leader, what do you do to empower your business and your people not only to survive but to thrive―and win?
In this Soundview Live webinar, How to Build and Lead Effective Teams, Brian "Iron Ed" Hiner offers a practical guide for the business leader who wants to learn from the best of the best how to build and lead effective teams in conditions of volatility, uncertainty, complexity, ambiguity, and constant change.
About the Speaker
Brian Hiner
In his 20-year career as a Navy SEAL, Ed Hiner commanded hundreds of strategic combat missions and operations in Iraq, Afghanistan, and across the globe, for which he earned two Bronze Stars with "V" for valor and combat leadership. In his role as a Navy Special Warfare Training Officer, Ed managed basic and advanced training for all Navy SEALs on the national level. He draws on this vast experience for his work as a coach and consultant specializing in leadership, team building, mental toughness, resilience, and personal conflict resolution.
Back to all webinars
More Webinars