How Disruptive Innovation Can Transform Your Organization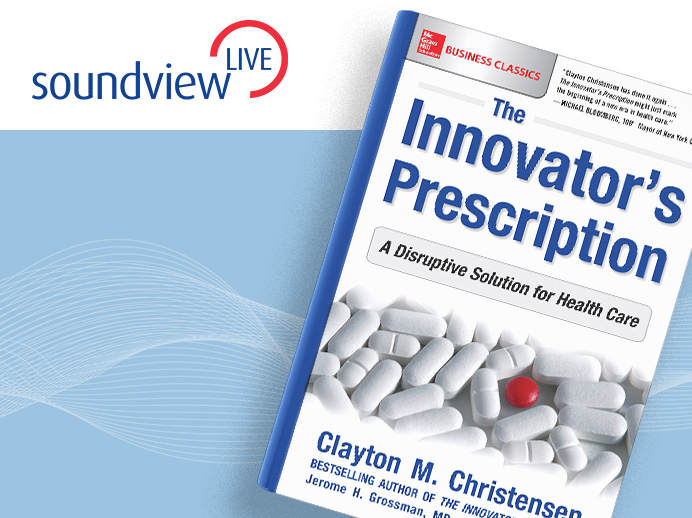 Disruptive innovation, a term of art coined by Clayton Christensen, describes a process by which a product or service takes root initially in simple applications at the bottom of a market and then relentlessly moves 'up market', eventually displacing established competitors.
Christensen, author of The Innovator's Prescription, has since applied this principle to business, health care and education, providing enormous insight into what companies and organizations need to do to move off the sidelines and into the top tier of their field. Listen to this webinar to see how disruptive innovation can transform your organization.
The 60-minute MP3 recording of this event as well as the book summary of The Innovator's Prescription will be available to listen to or download from your Online Library immediately after check-out.
About the Speaker
Clayton M. Christensen
Clayton M. Christensen was the Kim B. Clark Professor of Business Administration at Harvard Business School and held a joint appointment in the Technology and Operations Management and General Management faculty groups. In addition to teaching and research, Christensen served as a consultant to many of the world's leading corporations.
Before academia, Christensen served as chairman and president of CPS Corporation, a materials science firm he cofounded with several MIT professors. He was also a White House Fellow during the Reagan administration.
Christensen was the author of 10 books, including the seminal work, The Innovator's Dilemma which received the 1997 Global Business Book Award. It was this book that introduced the world to the concept of "disruption" and led The Economist to dub him "the most influential management thinker of his time."
Christensen earned a B.A. from Brigham Young University, an M.Phil in economics from Oxford University, and a MBA and DBA from Harvard Business School.
Christensen passed away from complications due to leukemia in 2020.
Back to all webinars