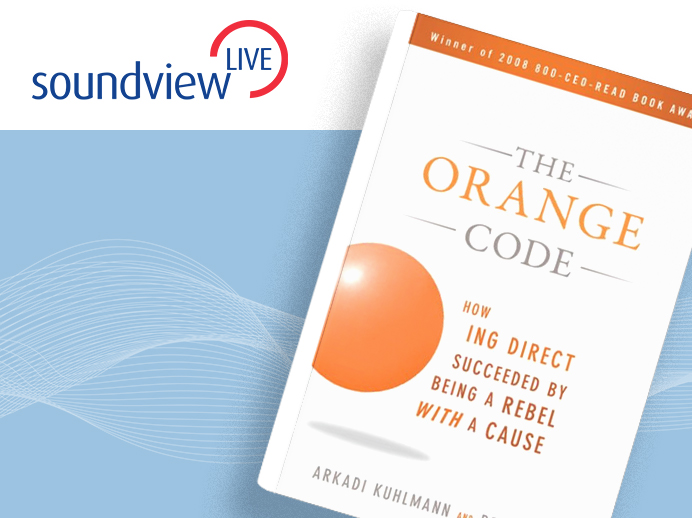 Arkadi Kuhlmann, founder of ING Direct and author of The Orange Code, recounts the story of the launch and growth of this 20 million-customer company. In the process he discusses his unconventional approach to business strategy, leadership, and management. The idea of a business as a cause, with a brand as its constitution, is explored through a conversation with Soundview's editors and listeners.
Kuhlmann shows how innovation linked to a lived set of values and an uncompromising focus on the customer can power an organization to extraordinary success in a short period of time. His story of the "Orange Journey" offers genuine insights every step along the way.
The MP3 recording and slides from this event as well as the book summary The Orange Code will be available to listen to or download from your Online Library immediately after check-out.
About the Speaker
Arkadi Kuhlmann
Arkadi Kuhlmann is the founding CEO of ING Direct USA, which has become the country's largest Internet-based bank. He also serves as Chairman of the Board of ING Direct Canada. Kuhlmann is active in a number of charitable organizations including the ING Direct Kids Foundation. Prior to starting ING Direct, he was president of North American Trust. Before that, he was president and CEO of Deak International in New York and professor of international finance and investment banking at Thunderbird School of Global Management in Phoenix, Arizona.
Back to all webinars