50 Ways to Enhance Your Presence and Impact at Work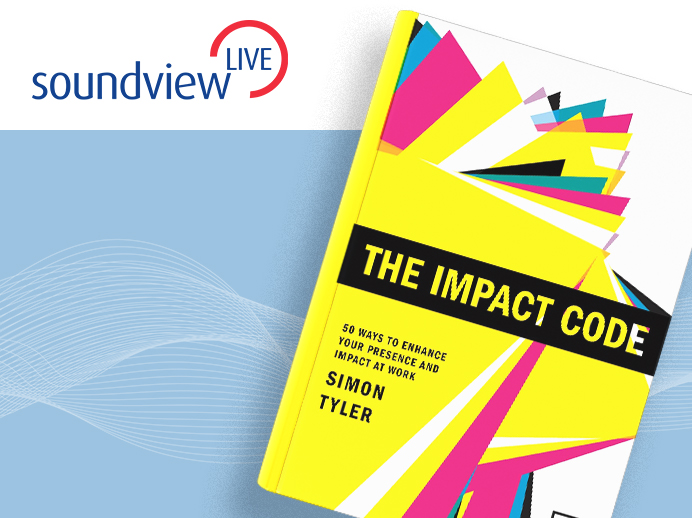 In this Soundview Live webinar, 50 Ways to Enhance Your Presence and Impact at Work, Simon Tyler argues a challenging case: without wisdom, without purpose and authentic intention, irrespective or your dramatic style upgrades, your impact is left impotent and empty. True leaders and innovators – Gandhi, Martin Luther-King, Winston Churchill, Steve Jobs – are considered 'great' based on their passion, and their belief in their purpose: People wanted to follow their ideas. Without a sense of what motivates and inspires you, a new suit or different haircut will do little to improve your leadership potential.
About the Speaker
Simon Tyler
Simon Tyler's speaking, facilitation and mentoring challenges high-calibre corporate clients and teams to revolutionise their performance by applying the discipline of simplicity. Talented corporate clients have worked with Simon to enhance their impact and professional practice in a way that transforms their approach to business and shows measurable change in their personal, as well as commercial, lives.
As one of the most experienced mentors in the world, Simon has over 4,000 hours of one-to-one coaching experience with over 500 leaders and executives. Simon is known for his clear, supportive and challenging communication. He is a pioneer in the field of personal growth, specifically in the power of attitude. He has appeared in many countries and worked with thousands through the Attitude Vitamin project.
Back to all webinars