Book Review by Taylor Berrett
Way back in the industrial age, intelligence and forcefulness may have been enough. Hard-charging industry barons pushed and shouldered themselves around.
Times have changed— for the better. But with necessary changes in the way we work, lead, and interact with one another in business, there has also come added complexity. Emotional intelligence is now an essential tool in both our careers and our day-to-day lives. If you want to lead, you need to understand, empathize with, and properly respond to the thoughts and feelings of the people around you.
That's where Emotional Intelligence in Business comes in. Written by little-known author R. Stevens, this guide to upping your EQ is nonetheless an obviously well-researched product of a thoughtful and insightful voice in the world of business, psychology, and social interaction.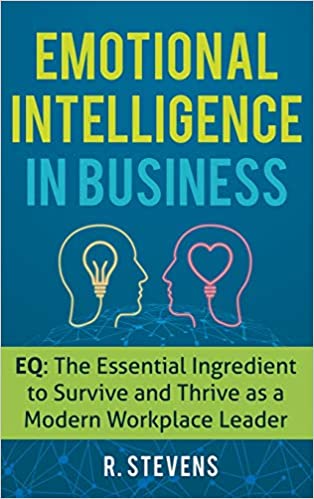 Simplify, Simplify, Simplify
One of the core principles at the root of Emotional Intelligence in Business is simplicity. Stevens writes that the most emotionally intelligent people don't have a more complex system for understanding emotions than the rest of us— they're more efficient at using it. This quietly revolutionary idea flies in the face of the accepted wisdom that emotional depth requires the management of constantly shifting layers of emotion, motivation, and internal beliefs.
For example, Stevens offers a straightforward approach to simplifying one's internal decision-making process— especially˛ when it comes to making choices that involve or impact other people. He then goes on to list the three categories of emotions that represent major 'mine fields' in any team, as well as a simple 5-step model for managing and reducing anxiety and worry as a leader.
In a world where the workplace is continuously becoming more complex, Stevens' approach is like a breath of fresh air. He understands that for those who struggle to develop their emotional intelligence and harness it in the workplace, even the most straightforward interaction can seem like an intricate maze of hidden traps, inscrutable signals, and confusing misdirections.
Maybe the most powerful example of Stevens' less-is-more approach is his impressive 4-Week EQ Booster program. In just 20 minutes of deliberate practice a day, his program promises to improve your emotional intelligence significantly in just one month— and the program largely delivers. Overall, Stevens inspires us all with the science-backed message that emotional intelligence is not something you're either gifted with or left without— it's a skill that can be practiced, improved, and mastered over time. Jampacked with practical business and office-based examples, Stevens shows us scenarios we all experience, common mistakes we've all made, and a better way forward in every instance.
The Bottom Line
Packed with powerful insights yet never sacrificing its simple, straightforward approach, Emotional Intelligence in Business has all the fuel you need to kickstart your EQ. Written in plain English and defined by easy-to-follow tips, tricks, lists, and exercises, it will have you upping your emotional intelligence game in no time.
---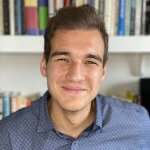 Taylor Berrett is a Contributing Writer at Soundview. He is also a freelance writer, editor, and was the host of the podcast Alone in a Room.