by Dale S. Richards
Do you want to achieve 2X-5X revenue, profits and value? I have applied the top 10 ways to achieve this for more than 40 years in over 150 companies with great success and satisfaction.
What are the Top 10 Ways?
Company Financial Performance Dashboards
Productivity Pyramid®: Goals-Coaching-Accountability-Rewards
80/20 – Customer Gold Program®
Why do Customer Buy – Build Brand
Rifle vs. Shotgun Marketing® approach
Systems – Processes
Reoccurring or Recurring Revenue
Know Your Competition – Market and Value Advantage
Optimize Product Pricing/Profits
Remove Product & Employee Dead Wood – Increase Margins & Profits
1. Performance Dashboards
One of the secrets to improved company productivity is Key Performance Indicators (KPIs) that use GRAPHS instead of tables of numbers. If a company's historical performance is graphed over two years then it is much easier to see trends and results. It also makes a forward year projection much easier to complete. GRAPHS are magical compared to tables of data.
A typical financial performance dashboard could include the following elements:
Revenue
Cost of Goods or Services Sold (CofGS)
Gross Margin (GM) or Gross Profit (GP)
Contribution Margin (CM) (GM minus variable expenses not part of CofGS)
Break-Even (Overhead Free Day)
Accounts Receivable (A/R)
Accounts Payable (A/P)
Cash Flow
Valuation (every 2-4 years)
Productivity Indexes:
– Revenue / Full Time Employee Count (FTE)
– Gross Margin (GM) / FTE
– Contribution Margin (CM) / FTE
– Net Income (NI) / FTE
2. Productivity Pyramid®
An essential element of a productive company is to have each employee have Goals, Coaching, Accountability and Rewards – or the Productivity Pyramid®. I have managed the optimization of over 150 companies that have gone though this one method – the top ten experienced a 20 to 200 percent productivity gain.
What are the characteristics of a good coach? Good coaching is not a born trait but needs to be nurtured and taught to an executive to achieve solid results.
It is important to know and use the 6 "Ws" of quality goal setting. WHAT, WHO, WHERE, WHEN, WHY and WRITE IT DOWN – then quantify the objective with steps to complete.
Active Listening is one of the most important characteristics that a person can develop. Most people are active talkers instead of active listeners. A good coach uses active listening to bring out the highest performance in an employee.
This principle also applies to interactions with family, friends, employees and acquaintances. It is amazing how much relationships improve with active listening.
3. 80/20 – Customer Gold Program®
I have used this important customer relations principle to increase revenue 20% to 200%. A key to this performance gain is to turn a reactive customer service program into a strategically designed and proactive customer service program. This takes about 3-6 months to design and implement but accrues four amazing benefits:
Synergistic sales
Frequent referrals
Increased customer retention
Improved employee engagement
4. Why Do Customers Buy? – Build Your Brand
Most companies do not know why a customer buys from them. Once this is determined, a company can use this information to build their brand for just the cost of training the team.
This technique can solidify in customers' minds why they bought from the company. It also can enhance sales and customer relations with a very small cost compared to a public relations contractor strategy or campaign.
5. Rifle vs. Shotgun Marketing Approach®
This marketing method helps to discover high-value segment opportunities that are often overlooked or not researched. This has the potential to significantly increase revenue at a controlled cost compared to an open general marketing/sales plan.
My key formula takes into account segment growth rate, market opportunity, and margins to discover this common untapped rifle marketing technique that can significantly raise revenue and profits.
6. Systems & Processes to Raise Value and Lower Risk
In my many years of speaking to companies, the majority have elements of tribal knowledge. Tribal knowledge is the experience and knowledge that an employee has between their ears. It is developed over time by the employee and is NOT documented or written down and does not have KPIs around the performance.
This is a key factor for most companies to concentrate on to raise value and lower risk. My technique explains how to systemize a department or company is just a few months vs. many years, which is the normal timeline for many companies.
7. Reoccurring or Recurring Revenue
Reoccurring or recurring revenue is a strategic advantage for companies to raise value. When a product or service is invoiced or collected monthly (or annually), instead of a one-time sale, the company value can increase one to three times.
Most software companies have switched to this model with an immediate increase in EBITDA multiplier values.
8. Know Your Competition – Market and Value Advantage
Many companies employ a market research firm to examine the competition. This can cost thousands of dollars. My methodology is a proven technique that employs a college student to complete such analysis.
The method allows the student to receive college credit while providing the company with details about the competition and market. I have used this technique to assist in the commercialization of fifty technologies based in universities, startups, and mature companies that enhance their ability to understand and adjust to the competition.
9. Optimize Product Pricing and Profits
Pricing and when to raise or discount prices is a very touchy topic in most companies. I share the various ways to price a product or service, along with the advantages and disadvantages of each.
Knowing when to raise the price is a strategic way to raise profits and can be done without damaging sales or revenue.
Discounts are a confused way to try to increase sales or accounts receivable payments but what is the cost? I explain when to discount and what an enormous cost some discount plans can have on company profits.
In one company, I found 30% of their products were losing margin because of cost creep without price increase proportionally.
10. Remove Product and Employee Dead Wood – Increase Productivity, Margins and Profits
Product dead wood (products that do not sell or are not of value to the customer or company) creep into a company over the years.
A customer may want an add-on product or service to accomplish their task and then the company holds that inventory forever.
If the 80/20 principle is applied to a product line, it becomes apparent which products are not in demand. At that point, a discussion should take place to decide if they need to be removed.
Employee dead wood is even more destructive to a company. Employees can be promoted to their level of incompetence (Peter Principle) when a company is trying to reward good performance. There are many ways that an employee can move from a great performer to a weak contributor.
Companies can benefit greatly in both productivity and profits when employee dead wood analysis is frequently completed and executed.
________________________________________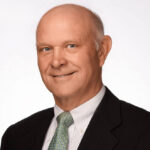 Dale S. Richards is known in the industry as America's Turn Around expert. His company, Excel Management Systems, Inc., has helped 150+ companies using the Knowledge is Power tactics he learned as a former CEO. Dale now travels the country speaking on this topic 50-60 times per year with rave reviews. You can reach the next level of growth today by implementing the Knowledge is Power TOP 10 Proven Methods for Growth. Dale was awarded the Vistage Top Speaker Performer in 2020 and 2021. His in-person events on business valuation and optimization deliver the take-a-way steps for growth. Dale is also the author of the recently-released book, Knowledge is Power.