Book Review by Taylor Berrett
In JP Nerbun's new book, The Culture System, he attempts to codify the process for creating extraordinary team culture. He's studied the top-performing teams across a range of industries, and claims to have discovered that the best of the best use similar tools and methods in order to create and instill culture at every level of the organization.
This is The Culture System, a proven process for finding joy and fulfillment as a coach or manager while also ensuring you get the results you want and need.
Before diving into the content of The Culture System, let's first answer an important question: Who is JP Nerbun?
As founder of TOC Culture Consulting, a global sports consulting business, he's helped sports teams and franchises discover their potential through the power of his system. He also boasts over a decade of basketball experience in a coaching role, working with both men and women in the U.S., Ireland, and Lithuania at the high-school, collegiate, and professional level.
His stated mission? "To help leaders grow themselves and their teams through mentorship, coaching, and community."
So, does his experience translate effectively in The Culture System? Overall, yes. The book is an effective guide that largely lives up to its promise of collecting the culture-development processes of the world's best teams and funneling them into a clear and repeatable system.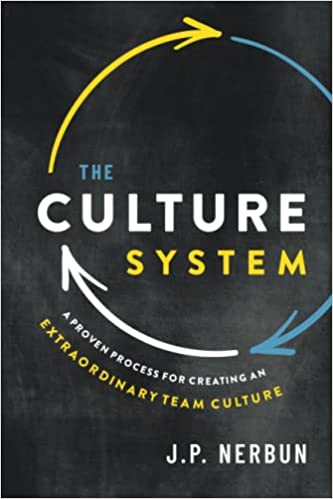 Start with Why (and Who)
Nerbun's experience as a coach is evident in his emphasis on growing and strengthening relationships with team members. In a cohesive sports team, relationships between the players, coach, and staff are everything. They can make the difference between a collection of talented players and a cohesive, winning unit.
Nerbun taps into the powerful idea that a coach or leader can't ask for and expect results before they've developed these relationships. In his system, establishing a team philosophy and growing and strengthening relationships come first, followed by empowering teams to establish and enforce high standards.
Neburn also isn't afraid to get into the weeds of how to craft a Culture System, a welcome approach in a business book market that often drops lots of big, bombastic platitudes about success without actually delivering details on how to reach it. Not so in The Culture System, in which the author guides readers through the process of creating a customized Culture System for your unique team and implementing it layer by layer.
Finally, to put one possible lingering question to rest— no, The Culture System isn't just for sports teams. While many of the principles inside its pages are developed by and implemented in the sports world, they're applied to great success in all areas of business and even life. The concepts are universal, and just as effective in the office as they are on the court or field.
The Bottom Line
Culture doesn't just appear as a result of talented people working together. It must be cultivated, and doing that requires a system. Coaches and leaders could do a lot worse than The Culture System, an effective guide supported by the most up-to-date research in motivation, behavioral psychology, and neuroscience and filled with real-world examples and the practical strategies they represent for culture success.
---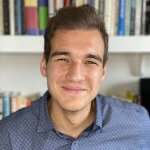 Taylor Berrett is a Contributing Writer at Soundview. He is also a freelance writer, editor, and was the host of the podcast Alone in a Room.